Hunger strike in Hildesheim completes day 3
The hunger strike held in Hildesheim, Germany to protest the isolation imposed upon Kurdish People's Leader Abdullah Öcalan continued on the third day.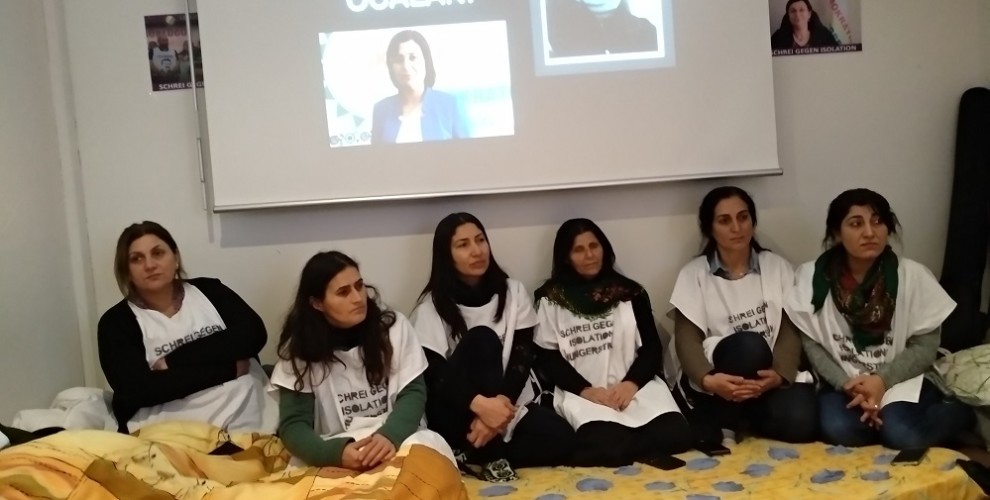 Various groups have visited the hunger strike launched on December 3.
The activists also pass out flyers about the hunger strike, which was visited by the KCDK-E Co-chair Yuksel Koc yesterday.
Koc spoke during the visit and said the isolation imposed upon Öcalan goes beyond any humanly measure at this point. Koc added that the isolation is imposed upon all the people of Kurdistan.
TAJÊ spokesperson Xanê Agal pointed to the hunger strike Hakkari MP Leyla Guven is on and said: "I salute Leyla Guven's light that she shines on fascism, tyranny and dictatorship, and her resistance."
Koc and Agal saluted the hunger strikes in Europe.