International lawyers: We want to break the isolation in Imrali
Lawyers who applied to the Turkish Ministry of Justice to visit Imralı said that they wanted to break the isolation.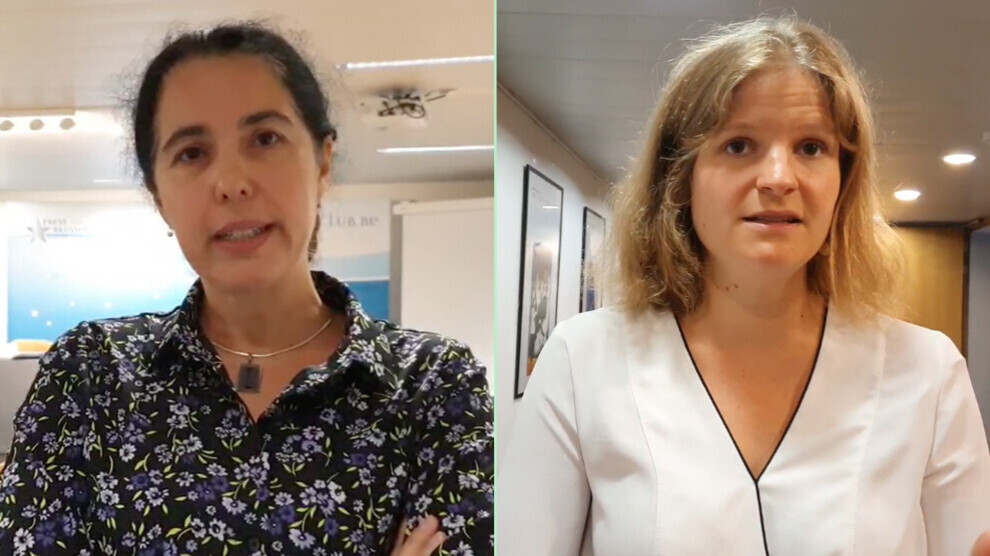 At a press conference in Brussels on Wednesday, a group of lawyers said that they have asked the Turkish authorities to visit Imrali.
The press conference was held on behalf of 350 lawyers from all over the world. Lawyers demanded that the isolation of Kurdish people's leader Abdullah Öcalan be lifted and the right to defense be ensured.
Benkhelifa: next step is going to Imrali
After the press conference, lawyer Selma Benkhelifa from the Brussels Bar Association and the Progressive Lawyers Network underlined that she is also a member of the European Lawyers Association for Democracy and Human Rights, and that this association led the initiative launched by lawyers to go to Imrali.
Benkhelifa added that the 350 lawyers tried with this initiative to become the lawyers of Kurdish people's leader Abdullah Öcalan as well as to go to İmralı.
Benkhelifa said that they wrote to the Turkish Ministry of Justice and lawyer associations around the world, adding: "It is important to break this isolation which has been previously condemned by the European Court of Human Rights and the Committee for the Prevention of Torture. This isolation cannot continue. We want to break this isolation with our request to go to Imrali. This is the next stage."

Debaty: Right to health violated
Hélène Debaty, President of the Union of Lawyers for Democracy (SAD) said that she visited Turkey to follow both the situation in Imrali and other cases.
Debaty said that she followed the case of lawyers from the ÇHD and added: "Turkey completely violates the principle of fair and impartial trial."
Noting that they have a responsibility to try and end the abnormality which is Imralı, Debaty said: "It is the right of lawyers to be able to visit their clients. If lawyers can't visit Abdullah Öcalan and the other prisoners in Imrali, they cannot prepare for the case, they cannot prepare for the defense."
Underlining that the right to defense is violated by isolation, Debaty said: "Lawyers cannot prepare the defense in a proper way. This is important both for us and for all lawyers."