Internationalists ready for the Long March for Öcalan's freedom
More than 150 internationalist activists from various countries will march on February 6 in Geneva, Switzerland to demand the physical freedom of Kurdish leader Abdullah Öcalan.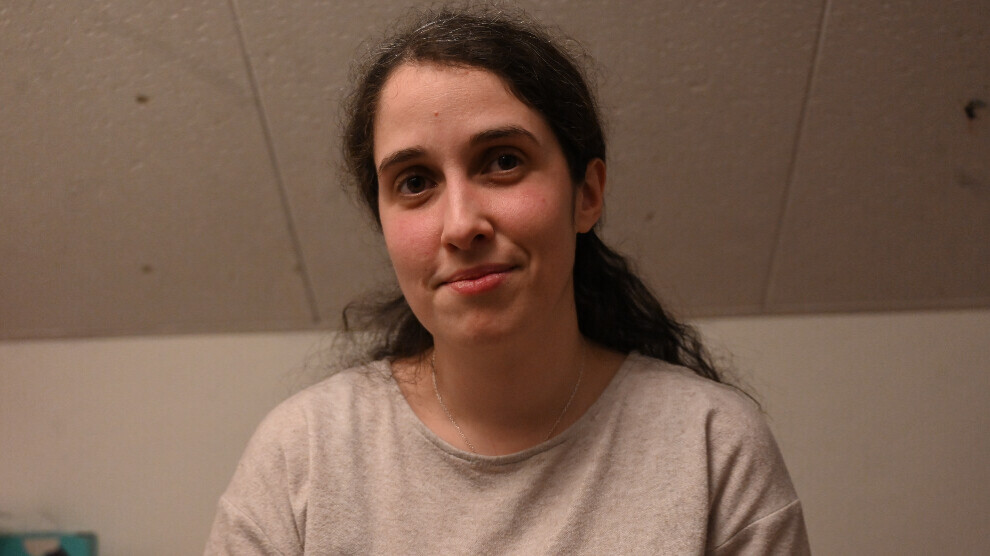 Nora Merino, a member of the Jineology (Women's Science) Centre and the Organizing Committee of the Internationalist Long March, spoke to ANF about the internationalist long march to be staged for the seventh time this year in Switzerland. The internationalists will mark the 100th anniversary of the division of Kurdistan into 4 parts and demand the physical freedom of Kurdish leader Abdullah Öcalan.

'WE WANT TO SHOW SOLIDARITY WITH KURDISH PEOPLE'
Merino pointed out that they wanted to support the Kurdish people's struggle for Öcalan's freedom, saying: "We, internationalists, have been staging long marches for the last 7 years. We want to get to know the Kurdish Freedom Struggle and the struggle of the Kurdish people and introduce them to world public opinion. Öcalan has been held under heavy isolation. We want to secure his freedom through this struggle."
'ÖCALAN IS THE LEADER OF OPPRESSED PEOPLES'
Merino remarked that Öcalan is not only the leader of the Kurds and the peoples of the Middle East, but also all the oppressed. She continued: "He is also the leader of the oppressed, with his ideas that inspire the 'Jin Jiyan Azadi' (Woman, Life, Freedom) philosophy. This philosophy is now leading the resistance in Rojava, Iran, Rojhilat, the mountains and prisons. As women and young people, we want to organize around the ideas of Öcalan, the founder of this philosophy. At the same time, we want to provide an internationalist contribution to the ongoing struggle."
Merino stated that the march would be staged in Switzerland this year due to the 100th anniversary of the Treaty of Lausanne, which caused Kurdistan to be divided into 4 parts. She said: "It is important to organize the march in Europe because European states played a role in the international conspiracy against Öcalan. These states are responsible for the division of Kurdistan into 4 parts. The 100th anniversary of the Treaty of Lausanne is looming. In this respect, it is meaningful that the march will be held in Switzerland this year. We do not accept the disintegration of Kurdistan, and this treaty is null and void for us. We protest both the aggravated isolation of Öcalan and the Treaty of Lausanne."
Merino added: "We must secure the physical freedom of Öcalan by expanding the struggle. We must promote his 'Democratic Confederalism' paradigm and the science of Jineology all over the world."
MARCH PROGRAM
Around 150-160 people from Germany, France, Italy, Latin America, England, Eastern Europe, Africa and Australia will be participating in this year's march, according to Merino.
CONFERENCE IN GENEVA ON FEBRUARY 5
Merino concluded: "As internationalists, we will hold a conference on Öcalan in Geneva on February 5. Öcalan represents the reality of Kurdistan. At this conference, we will talk about Öcalan's paradigm, his fellowship with women, and the isolation system in the Imrali prison with the participation of his lawyers. Also, lawyers from the International Delegation Against Isolation, who have visited Turkey in the past few days, will talk about their observations. We will also discuss the position of the Kurdish freedom struggle in the world and the current political developments. The groups participating in the march will give information about the struggles in their own countries. The conference will conclude with the screening of the Kobanê movie. There will also be separate events during the march. The latest developments will be discussed through online meetings from Rojava."