Iraqi army remains 'neutral' amidst ongoing protests
As the supporters of influential Shiite cleric Muqtada al-Sadr continue to occupy the Iraqi parliament, the Ministry of Defence remains "neutral" in the face of internal problems.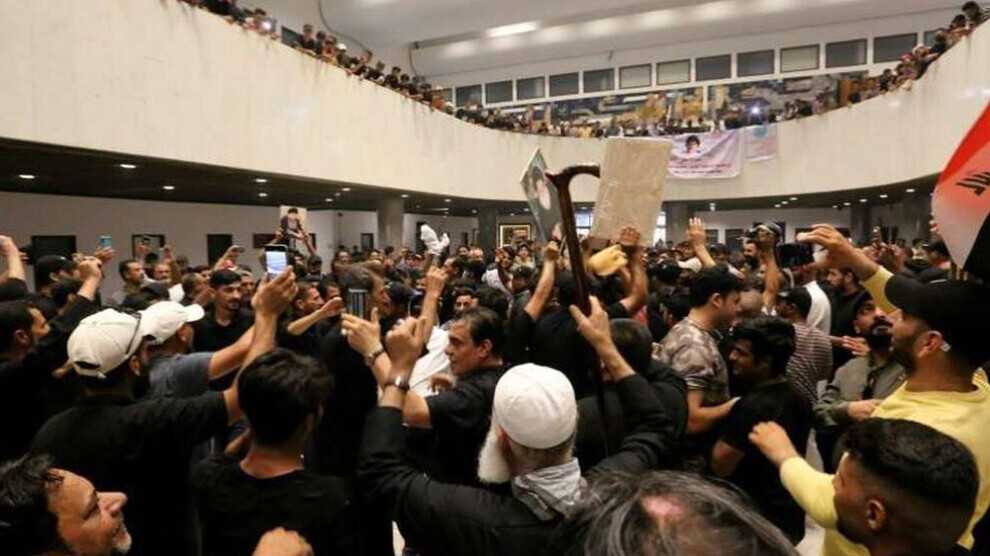 Thousands of followers of Shiite cleric Muqtada al-Sadr stormed the parliament of Iraq on Saturday (July 30th) after toppling the security walls around the high-security Green Zone. Al-Sadr's supporters reject the rival candidate for prime minister.
Tensions have escalated as the Shiite Coordination Framework, the rival of the al-Sadr movement, called on their supporters to take to the streets.
In a following statement, the Iraqi Ministry of Defence stated that the army was neutral and would not interfere in politics, adding that it was the duty of the security forces to ensure public order. "The military's duty is to protect Iraq's sovereignty against enemies," the ministry said.
Since the October 2021 elections in Iraq, no president and prime minister have been appointed yet.
The al-Sadr movement, a "king-maker", has started a campaign to put pressure on its rivals in the country where there is a complete political stalemate. In June, 73 deputies of the al-Sadr movement, which emerged as the strongest group in the last elections, resigned from the parliament.
AL-SADR CALLS FURTHER ESCALATION
Followers of cleric al-Sadr reject the candidacy of Mohammed Shia al-Sudani, whom they consider to be close to the former Nouri al-Maliki government and demand the dissolution of the Iraqi parliament and the Federal Court.
Al-Sadr described the demonstrations as a "spontaneous and peaceful revolution." For him, the current situation offers "an extraordinary opportunity for a radical change in the political system."
The Shiite cleric called on "everyone, including the tribes, security forces and Hashd al-Shaabi members to support the revolutionaries."