Irish MEP visits Leyla Güven on day 104 of fast
Irish MEP Martina Anderson visited Kurdish politician Leyla Güven who has been on an indefinite hunger strike for 104 days.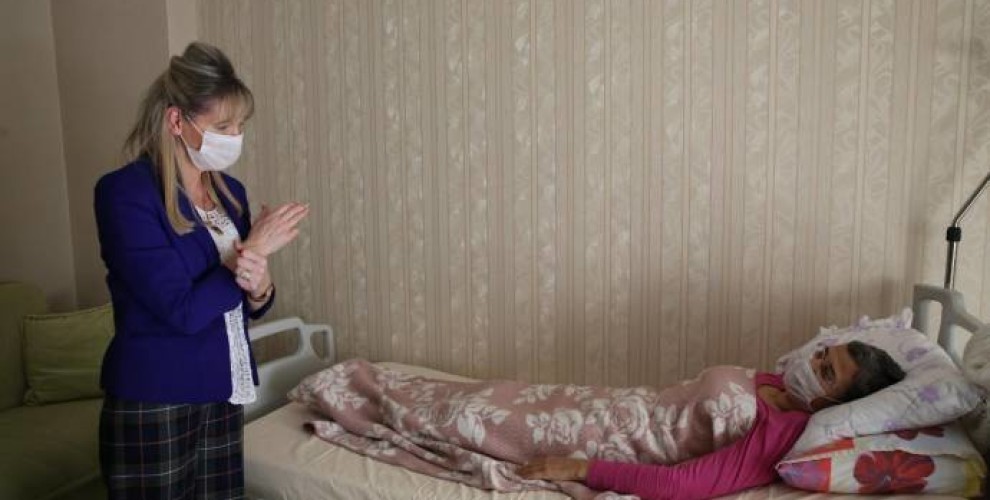 Democratic Society Congress (DTK) Co-chair and Peoples' Democratic Party (HDP) MP Leyla Güven is on day 104 of an indefinite hunger strike demanding an end to the aggravated isolation regime imposed upon Kurdish People's Leader Abdullah Öcalan. Released from prison on the 79th day of her fast, Güven continues her hunger strike at her home in Amed (Diyarbakır).
Following the International Imralı Peace Delegation that visited Turkey and North Kurdistan last week, Irish member of European Parliament, Martina Anderson, a former political prisoner of 13 years, has visited Leyla Güven at her home.
Anderson was accompanied by HDP Foreign Affairs Co-spokesperson Feleknas Uca and met by DTK Co-chair Berdan Öztürk, Güven's daughter Sabiha Temizkan and activists of the Free Women's Movement (TJA).
The visit lasted nearly an hour, after which Anderson left the city.