KCDK-E calls for solidarity actions for Maxmur refugee camp
The KCDK-E called for solidarity actions for the Maxmur refugee camp, which is besieged by the Iraqi army. The camp, which is under official UN protection, is threatened with complete isolation from the outside world.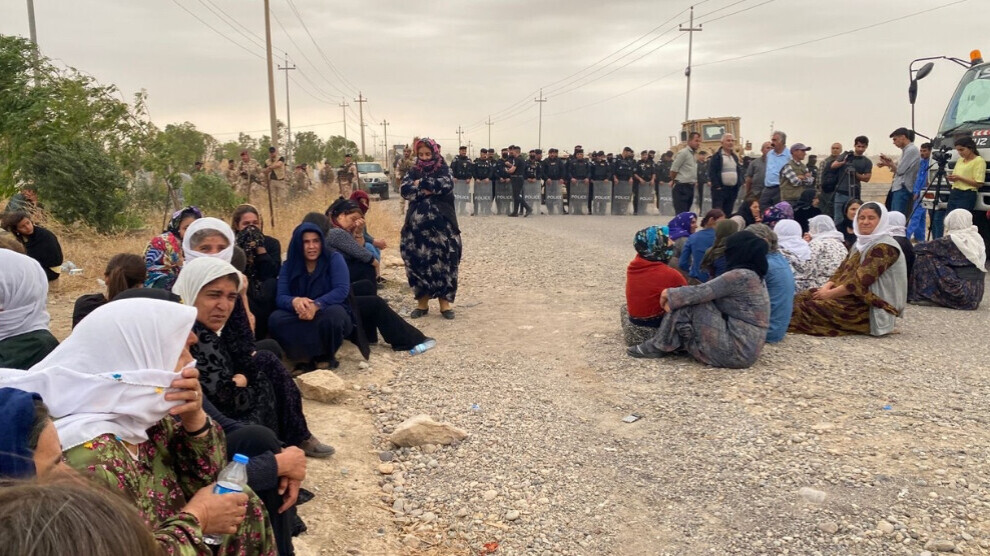 The Kurdish Democratic Societies Congress-Europe (KCDK-E) called for solidarity actions for the Maxmur refugee camp which is besieged by the Iraqi army. "The people of Maxmur risked their lives to resist the attack. They have been resisting for eleven days. Children, women, young, old, all people are resisting in Maxmur. They are filling in the trenches built by the military of the reactionary Iraqi regime and building barricades with their bare bodies to prevent the camp from being encircled," the KCDK-E said in its statement.
Accompanied by government representatives, the Iraqi army drove up to the self-governing camp on 20 May with armored vehicles and construction equipment. The population was informed that the camp would be surrounded by barbed fences "for their own protection" and that the military would monitor them in future. Around 12,000 people live in the camp, which is under the official protection of the United Nations Refugee Agency (UNHCR). The refugees were expelled from their villages in North Kurdistan thirty years ago by Turkish state terror. Many young refugees were born in Maxmur.
"The UN must ensure the security of Maxmur Camp"
The statement continued: "The people living in Camp Maxmur were forced to leave their homes due to the cruel repression of the Turkish state and are being left alone in the face of the attacks, even though they are under UN protection. The people are in great danger and the UN's continued silence on the attacks targeting Maxmur is unacceptable. This is a civilian camp under UN supervision, so the UN must intervene immediately. As KCDK-E, we call on the UN to act to stop the attacks and the isolation of the camp and ensure the safety of the population. The refugee camp is being besieged by the KDP, which is collaborating with the Turkish state, and the Iraqi government."
Maxmur is to be isolated and turned into a prison camp
The KCDK-E said that the "Turkish state is behind the plan to fence the camp with barbed wire and completely isolate it from the outside world. The Barzani clan is also involved in the plan. The aim is to completely isolate Maxmur and turn it into an open prison. The people of Maxmur have always resisted genocidal attacks and will continue to resist the attackers with their bodies. Children, women, young people and the elderly are resisting under the leadership of the People's Council of Maxmur."
Call for solidarity actions
The KCDK-E saluted "the dignified resistance of the people in Maxmur against the genocide" and called on all Kurds living abroad to take solidarity actions. "We call on everyone to organize democratic protests everywhere to condemn the Turkish state, its collaborators from the KDP and the reactionary Iraqi regime."