KCDK-E calls on all Kurds to attend demo in Paris tomorrow
After the murder of three Kurds in Paris, KCDK-E called on all Kurds to attend the demo that will be held in Paris tomorrow, Saturday.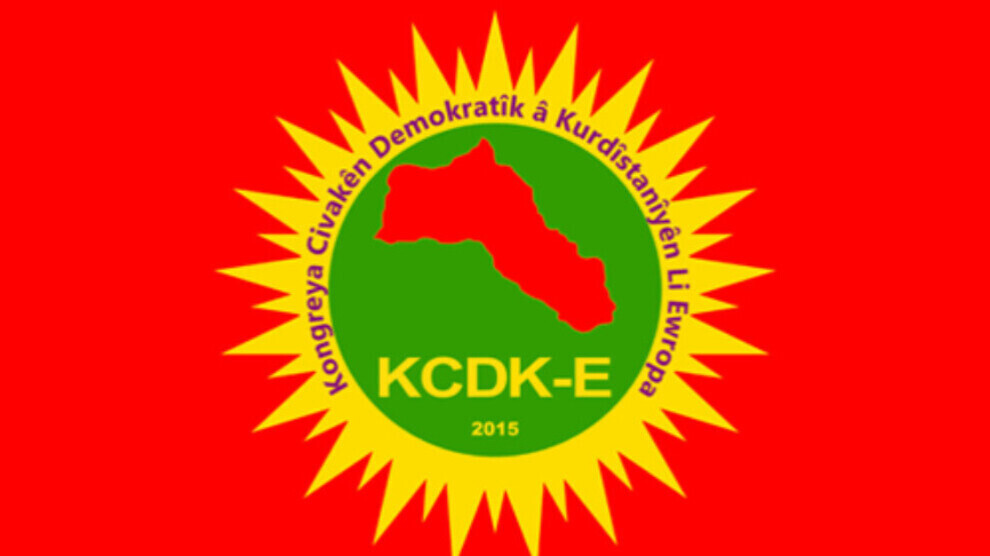 KCDK-E called on all Kurds to attend the demonstration to be held in Paris at 12 o'clock tomorrow, Saturday.
The statement underlined that the massacre that took place in Paris today is a continuation of the massacres carried out by the Turkish state against the Kurdish people in Kurdistan, and added that the Turkish state continued its genocide strategy with dirty methods by carrying the war it waged in Kurdistan abroad.
The statement said that the French state was an accomplice in the massacre, and that the murders of Sakine Cansız, Leyla Şaylemez and Fidan Doğan in Paris in 2013 were not fully clarified. Impunity, said the statement, encourages more massacres.
The statement continued: "This massacre, which is a part of the all-out genocidal attacks against the Kurdish people, should once again show to all European countries and institutions, especially the French government, that Turkey will not stop if they do not take a stand against these killings. The anger of the Kurdish people against these attacks and massacres has grown.
No matter where the attack comes from, necessary action must be taken knowing that the planner and implementer of this attack is the dictator Erdogan regime. The fact that the plans of the Turkish state, which targeted the Kurdish people, are implemented today in Paris is favoured by the hypocritical attitude of various countries towards the Kurdish genocide."
The KCDK-E invited "all Kurds, their friends, everyone who is in favor of democracy and freedom to participate in the European central protest march that will take place at Place de la République on 24 December at 12pm in order to raise the fight together with the people of Kurdistan against the terrorist attacks of the fascist Turkish state."