KESK: Salaries are below breadline
Despite the increase in the inflation difference for civil servants and pensioners, salaries remained below the breadline announced by Türk-İş.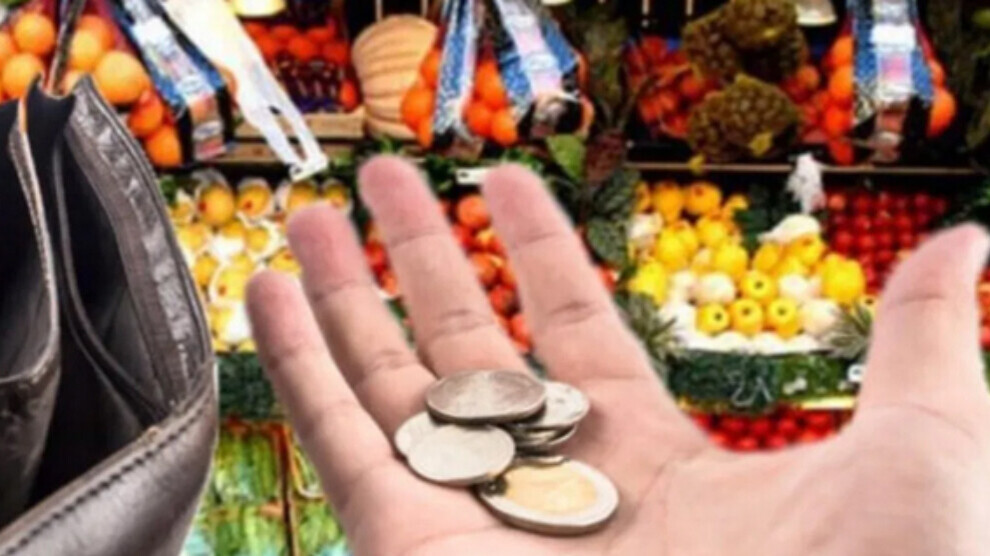 According to the statement of TURKSTAT, inflation was 4.95 percent monthly and 78.6 percent annually in June 2022. ENAG, on the other hand, announced annual inflation of 175.5 percent. According to the TUIK figure, the inflation difference that will be reflected in the salaries does not overcome the breadline. KESK demands that the wages of public employees be raised above the poverty line.
Making a statement on the same day TÜİK published the latest statistics, Minister of Labor and Social Security Vedat Bilgin said: "We will make a 42 percent increase for civil servants and civil servant pensioners." Minister Bilgin also made an interesting statement while saying that they did not expect inflation to rise that much. Bilgin denied the breadline and poverty line figures disclosed by Türk-İş, with whom they shared the same table in the minimum wage determination commission a few days ago.
Bilgin said, "Who says the breadline is 6,000 Turkish liras (around 340 euros)? Unions do their own calculations. These are not scientific studies. The breadline in Turkey is between 3,600 and 4,000 liras. While Turkey has determined the minimum wage to be 5,500 Turkish liras (around 312 euros), it has determined a minimum wage above the collective agreement made by many unions."
Speaking to ANF, KESK co-chair Mehmet Bozgeyik said that the figures of TUIK do not reflect the truth. "Inflation figures announced by Turkstat do not reflect facts anyway. After all, the real inflation we have experienced in the market, in the kitchen, triples the figures given by Turkstat. When we look at what has been announced, there is an inflation rate of 4.95 percent monthly, 42.35 percent for six months, and 78.62 percent annually. Again, when we look at food inflation, there is inflation exceeding 93 percent, and inflation exceeding 23 percent on transportation. In the figures announced by independent research groups, we saw that it was 8.31 percent per month, 71 percent for six months, and 175 percent annually. Especially when you subtract the 7.5 percent increase given to public employees in January from the six-month 42.35 percent inflation this month, 34.85 percent, and when we add the 7 percent increase due to this collective agreement, there will be an increase of 41.58 percent in salaries. This increase has no meaning while there have been incredible increases in transportation from bread to milk, sugar and transportation since January."
Tax burden on workers
Noting that there are two discredited institutions in Turkey, Bozgeyik said, adding that "one of these discredited institutions is the Central Bank and the other is Turkstat. Turkstat says that both inflation and unemployment figures are low. The Central Bank brought inflation and TL to this level with the policies it implemented. In addition, parallel increases will be made in tax rates with the additional budget law recently adopted. With this increase, the tax burden on workers will increase even more. Today, an average public worker receives a salary of 6,750 TL (around 383 euros), and a retired citizen from the public sector receives a salary of 4,600 TL (around 261 euros). These wages are already below the breadline, and the minimum wage has become the average wage. As KESK, we demand that the wages of public employees be raised above the poverty line."