Khamenei blames foreign powers for protests
Iran's Supreme Leader Ali Khamenei blamed Israel and the US for the protests and accused protestors of burning the Qur'an and mosques and removing women's headscarves.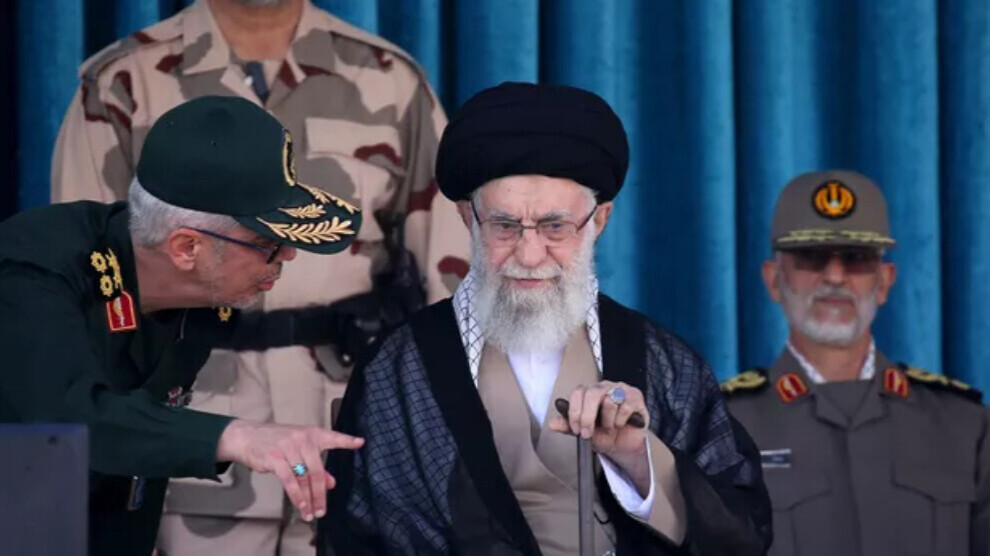 Iranian religious leader Ali Khamenei broke his silence on the protests that started after the murder of Kurdish woman Mahsa (Jina) Amini, as masses took to the streets under the leadership of women to express their demand for democracy and freedom.
Khamenei claimed that the protesters are "a design by the US and the occupying, fake Zionist regime [Israel] and some traitorous Iranians abroad".  "In the accident that happened, a young woman passed away, which also pained us, but reactions to her death before investigations [take place] … when some come to make the streets insecure, burn Qurans, take hijabs off covered women, and burn mosques and people's cars – they're not a normal, natural reaction," he said during a graduation ceremony at a police university in Tehran.
"The police have a duty to confront criminals and ensure the safety of the country. Therefore, whoever attacks the police leaves the citizens defenceless against criminals, bandits and thieves," he added.
There have been protests in dozens of Iranian cities since the morality police murdered 22-year-old Amini in Tehran.
According to the Oslo-based Iranian Human Rights Organization, at least 133 people have been killed in the protests that have continued since September 16. It is reported that more than 40 people were killed in the city of Zahidan on Friday alone.
According to the Iranian opposition group, People's Mujahideen, the protests spread to 170 cities in 31 provinces, where 400 people were killed and around 20,000 people were detained.