Kurds continue vigil for Öcalan's freedom in Strasbourg
The vigil for the freedom of Kurdish leader Abdullah Öcalan continues in front of the Council of Europe headquarters in Strasbourg.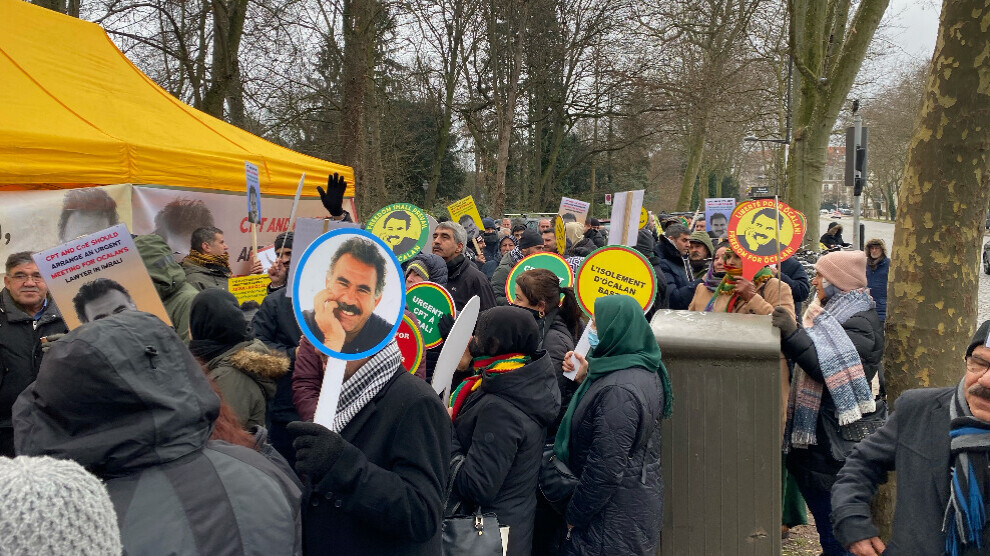 Kurdish organisations launched a three-day vigil in front of the Council of Europe in Strasbourg on Monday. The aim of the initiative, organised by the European umbrella organisation of Kurdish associations KCDK-E, is to call for measures to break the information and contact ban on Abdullah Öcalan. For about two years now there has been no sign of life from the Kurdish leader, who has been imprisoned in the Turkish island prison of Imrali since 1999. He is neither allowed to see his relatives nor lawyers, a clear violation of the ban on torture. But in the case of Öcalan, Europe is struggling with a consistent commitment to human rights and a responsible response to the injustice institutionalised on Imrali.
On its second day, the action was taken over by members of Fed-Gel, an association organised in Baden-Württemberg and Bavaria, together with the Federation of Democratic Societies of Kurdistan in Saarland and Hesse (FCDK-KAWA).
In the meantime, a delegation of the Peoples' Democratic Party (HDP), the International Women's Committee for Freedom of Abdullah Öcalan and a group of lawyers held talks with the representatives of political parties in the Council.
The vigil continues despite the cold weather and will be concluded tomorrow after a press release.
The vigil in Strasbourg will continue until Wednesday. At the end of the initiative, a rally is scheduled for the last day.