Lawyers visited Leyla Güven and conveyed Öcalan's message
Asrın Law Office lawyers visited Leyla Güven on day 198 of fast and conveyed her Öcalan's message.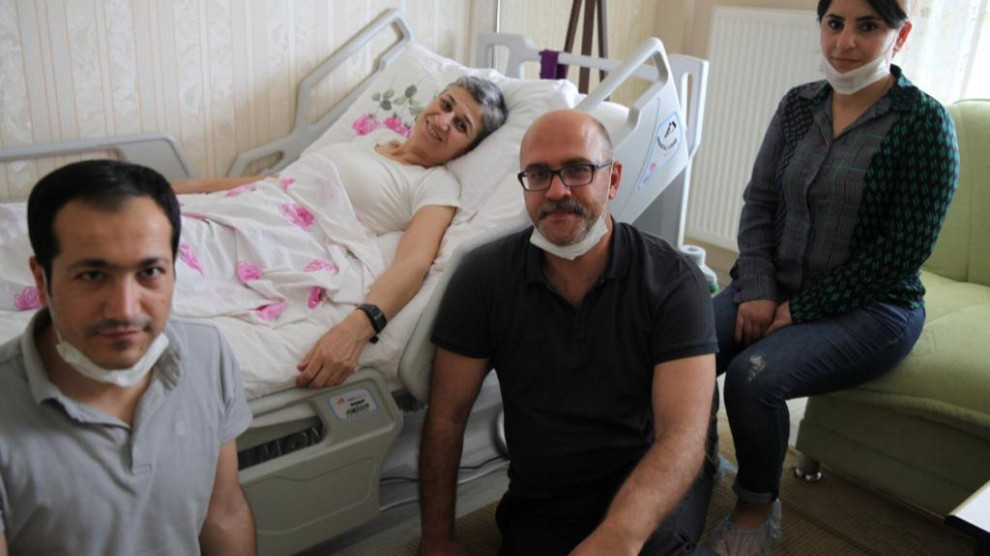 Lawyers from the Asrın Law Office have paid a visit to DTK Co-chair and HDP MP Leyla Güven who has been on an indefinite hunger strike for 198 days demanding the end of the isolation regime executed against Kurdish People's Leader Abdullah Öcalan.
Friday's visit came after the lawyers had met with their client on May 22nd.
In a short statement, Güven said; "The lawyers have visited me and conveyed Mr. Öcalan's message. Now they are engaged in intense efforts to convey the message to the other hunger strike activists. We will share our opinion with the public opinion very soon."
Lawyers from the Asrın Law Office were granted a visit to their client Abdullah Öcalan in Imralı Island Prison on May 22. This was the second visit of Öcalan's lawyer to their client, the first one having taken place on May 2, that has been allowed since July 2011, after which a total isolation regime started to be executed against the Kurdish leader.
In a statement about the most recent visit, the lawyers said the following;
"In the framework of our meeting held with Mr. Öcalan on May 22, we have been conveying our client's opinions to the hunger strike activists in the first place and discussing the matter with them upon his request. Once the discussion is concluded, we will share a satisfactory statement with the public, which we know has been awaited by the public opinion impatiently."