Le Monde: Hevrin Xelef, the victim of Ankara's war dogs
Benjamin Barthe and Allan Kaval wrote an article in Le Monde about the brutal massacre of Kurdish women politicians by the Turkish regime. The article included the murder of the co-chair of the Syria Future Party, Hevrin Xelef, on 13 October.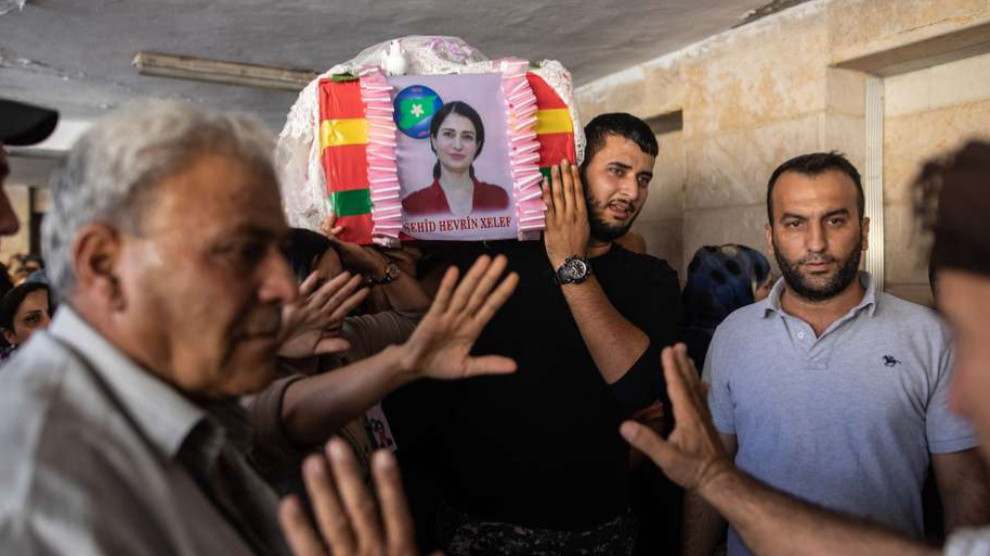 "The martyrdom of Hevrin Xelef, victim of Ankara's war dogs", was the title of the article on the funeral of Hevrin Xelef. The expression 'war dogs' was used for mercenary knights in the Middle Ages, and now stands out as a definition for mercenary soldiers.
The journalists described the funeral of Xelef: "In the heart of imaginary Kurdistan, where so many men and women die, we are in a landscape of small valleys, the colour of honey and dust. In the north, the horizon is Turkish. In the east, the mountains belong to Iraq. The funeral ritual was followed on an October Sunday: Kurdish national anthem, revolutionary songs, armed salute, tears of old women wearing headscarves, fingers that mark the V in memory of fallen warriors ... But this ceremony is not a new one in an endless war: it is the mark of abomination."
The newspaper underlined that the images of the murder, show "the car and the bodies riddled with bullets. The murderers are all connected with pro-Ankara groups."