Leyla Güven: 171 days on hunger strike
Thousands of prisoners and dozens of activists joined Leyla Güven in the indefinite hunger strike resistance.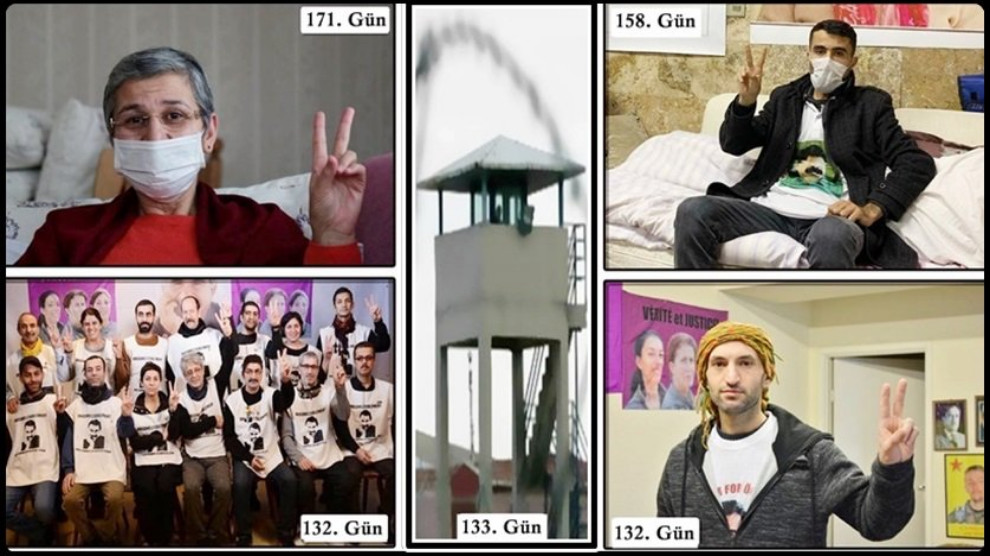 DTK co-chair and HDP Hakkari MP, Leyla Güven, has reached day 171 of her hunger strike demanding the end of isolation against Kurdish people's leader Abdullah Öcalan.
Her hunger strike resistance has been joined by thousands of prisoners in Kurdish and Turkish jails. Leyla Güven has began her fast on 8 November, while a first group of prisoners followed her on 16 December and many more on 1 March.
Sebahat Tuncel, Democratic Regions Party (DBP) co-chair, and HDP former Hakkari MP Selma Irmak went on hunger strike on 15 January in Kandıra No.1 F-Type Closed Prison where they are jailed and are now on their 102nd day of fast.
Likewise, three HDP deputies, Amed MP Dersim Dağ and Van MPs Tayip Temel and Murat Sarısaç have gone on hunger strike in Diyarbakır Provincial Organization premises on 3 March.
HDP member Nasır Yağız, in Hewlêr has reached day 158 of his fast, while the hunger strikers in Strasbourg reached day 132 like activist Imam Sis in Wales.
Visitors have been going to see Leyla Güven at her house since she was released from Amed prison, an attempt by the State to stop the resistance.