Leyla Güven discharged from hospital: I will return stronger
Kurdish politician Leyla Güven who led the indefinite hunger strike resistance against the isolation of Öcalan, has been discharged from hospital.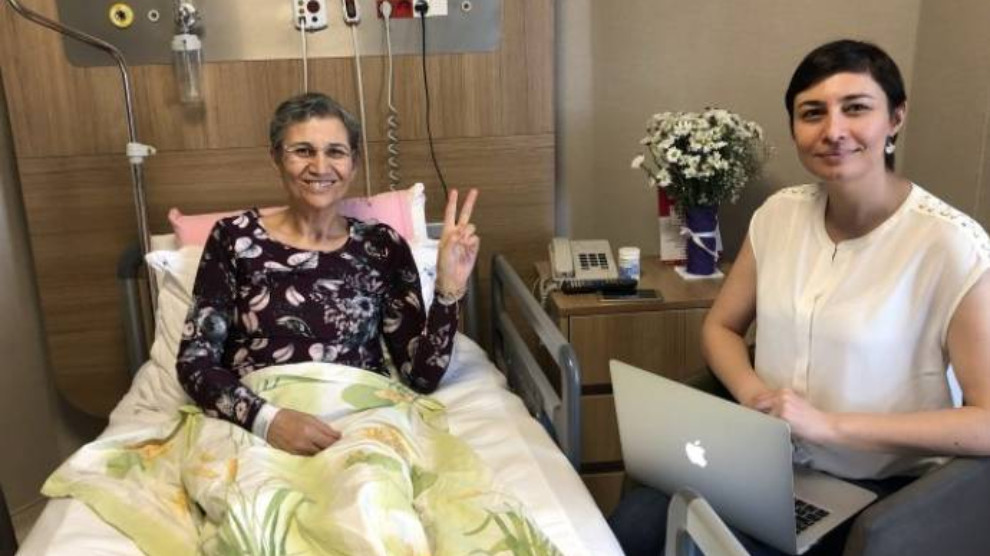 Democratic Society Congress (DTK) Co-chair and Peoples' Democratic Party (HDP) MP for Hakkari, Leyla Güven ended her indefinite hunger strike, alongside thousands of activists, to break the isolation imposed on Abdullah Öcalan on its 200th day following a call from the Kurdish leader.
Güven was taken under treatment on May 26 when she called off her action, in a private hospital in Amed (Diyarbakır) and she has been discharged on Sunday.
STATEMENT FROM DTK
DTK announced Güven's discharge from hospital on the social media, saying that Güven's treatment at hospital has been finalized but her medical check-ups will continue for another while for the total elimination of the effects of her fast which lasted 200 days.
DTK said Güven's treatment will continue outside Diyarbakır and after the finalization of this process, she will begin her works within the DTK and start to receive visitors.
"We extend our endless thanks for any and all support and solidarity that has been provided by our people and the international community during and after the hunger strike process. We state our belief that this solidarity will continue by getting deeper and more concentrated in our struggle for democracy," said the DTK.
GÜVEN: I WILL RETURN STRONGER
Leyla Güven's daughter Sabiha Temizkan posted the following on Twitter: "My mum #LeylaGüven will have to have a break with the visits for some time in order to fully recover. For now, she is sending her greetings to everyone that would like to see her. She says this: 'I will return stronger in order to reunite with the people of Hakkari and all our people".