Limassol protested the Turkish invasion of Rojava
Demonstration in solidarity with Rojava was held in Limassol, Cyprus.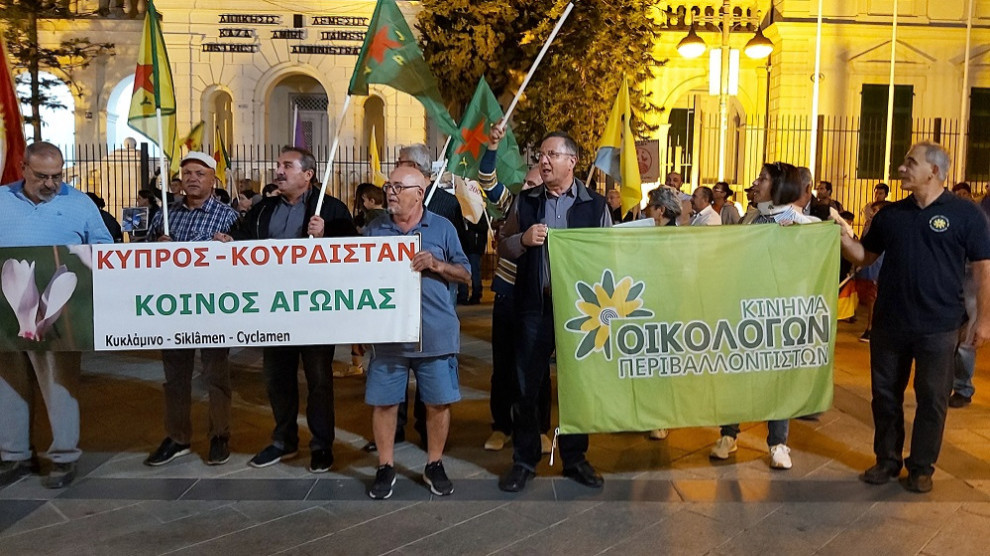 A demonstration took place in Limassol, Cyprus to mark World Rojava Day on 2 November.
Activists gathered in front of Theophilos Kurdish Cultural Center and walked to Anexartisias Street.
HDP former MP Kemal Aktaş addressed the crowd: "Our friends gave their life for the achievements reached with the Rojava Revolution. Today Erdogan, the Turkish state and mercenary groups like al-Nusra and ISIS are trying to eliminate those achievements."
Cyprus PYD spokesman Yasin Tarbuch said: "Today is the day of Kurdish people' gains and freedoms, today is the day of the defenders of democracy. Today is the hope of the people of Rojava."