Memorial for German guerrilla Riemer in Hamburg
A memorial was held in Hamburg for German guerrilla Jacob Riemer (Siyar Gabar) who lost his life in the Turkish army attack against Medya Defense Zones in July 2018.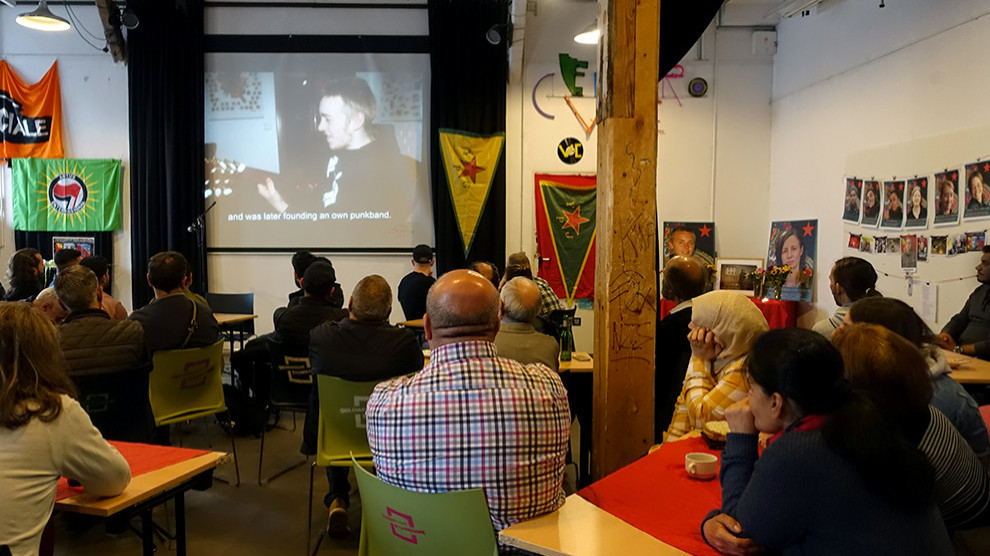 Internationalist guerrilla Jacob Riemer lost his life on July 9, 2018. On the first anniversary of his martyrdom, Tatort Kurdistan held a memorial in his name in Hamburg.
Guerrilla Sarah Handelman (Sara Dorsin) who lost his life in a Turkish airstrike in Medya Defense Zones on April 7 was also commemorated in the event.
A video was screened in the memorial showing scenes from Riemer's life.
Journalist Annet Bender, ISKU representative Wolfgang Struwe and Anja Flach, who was a guerrilla in the Kurdistan mountains for 3 years, also attended the memorial and gave presentations on the two guerrillas.
Sivan Yusuf from Rojava said he also crossed paths with Siyar Gabar in the past. Gabar said he met Riemer in Dortmund and added that Riemer found his truth in the mountains of Kurdistan.
Artist Sener Yildiz sang songs in Kurdish in the event.