Masrour ​and Nechirvan Barzani meet with Turkish ministers
Masrour ​and Nechirvan Barzani met with Turkish ministers in Germany.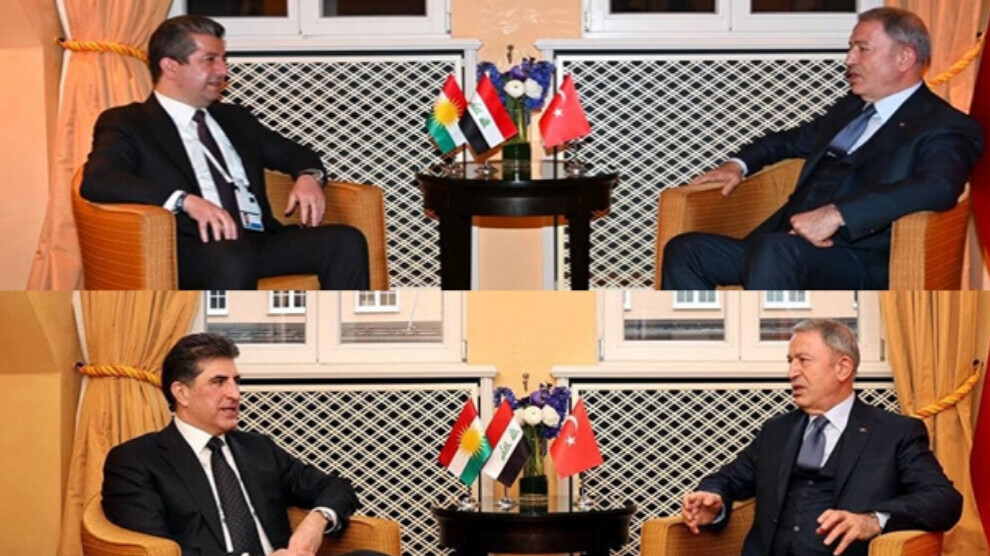 President of the Kurdistan Region Nechirvan Barzani and Prime Minister of the Kurdistan Region Masrour ​​Barzani met with Turkish ministers in Germany.
Masrour ​​Barzani met with the Turkish state's Defense Minister Hulusi Akar at the Munich Security Conference held in Germany on Friday. In his statement regarding the meeting, Akar stated that he and Masrour Barzani talked about partnership in the "fight against terrorism".
Nechirvan Barzani also met with Akar.
After the Barzanis, Turkish Minister Hulusi Akar also met Iraqi Foreign Minister Fuat Hussein. There was no statement from either side regarding this meeting.
It was also learned that Masrour ​​Barzani had a telephone conversation with Turkish Foreign Minister Meclut Çavuşoğlu. Masrour ​​Barzani, on his official twitter account, said: "I talked to my friend Mevlüt Çavuşoğlu, the Turkish Foreign Minister, on the phone. I wished him well as he tested positive for coronavirus. I was happy to hear he was in good spirits. We also talked about the general situation in Iraq."