Mother of HDP MP released from custody
The mother of Kurdish parliamentarian Nurcan Imir had been arrested at Ankara airport on Saturday.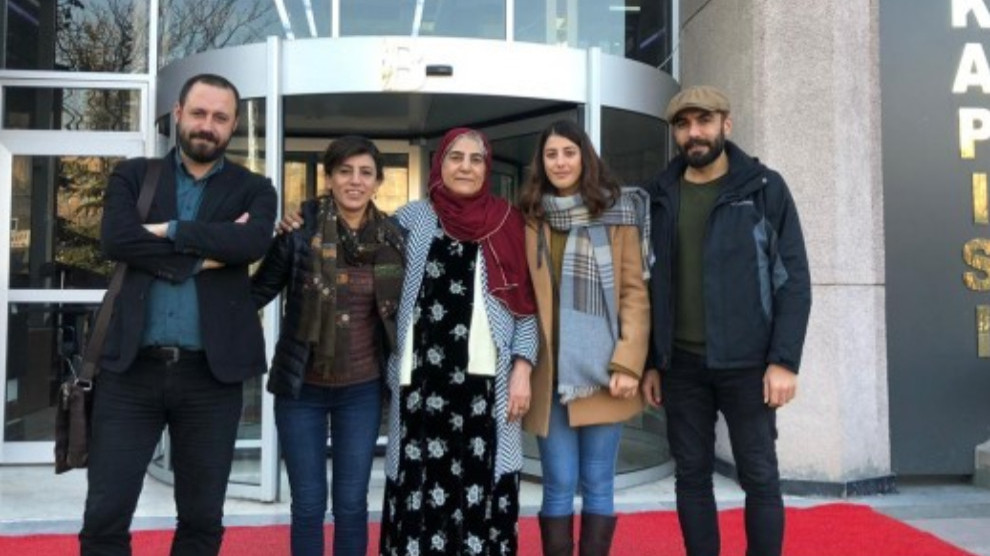 Kadriye Imir, mother of HDP deputy Nuran Imir, was arrested in Ankara two days ago in line with an arrest warrant issued by a court in the Turkish capital.
The 70-year-old woman lives in Germany. On Saturday, she landed at the Esenboğa Airport at about 7:30 pm, where the check of her passport resulted in an alert for arrest for alleged "membership to a terrorist organisation".
Giving her statement to the 8th Penal Court of First Instance, the Kurdish woman was released from custody on Monday, with a ban to leave the country and subject to judicial control.
Kadriye Imir travels to Turkey regularly and has not had any problems with the Turkish justice system so far. The 70-year-old suffers from various illnesses and had to undergo surgery in Germany only recently. Her daughter had therefore suggested that health care be provided in Turkey.