Mothers in white headscarves hold sit-in at Parliament
Mothers of prisoners on hunger strikes against the isolation imposed upon Kurdish People's Leader Abdullah Ocalan organized a sit-in in the Parliament to meet with the Ministry of Justice.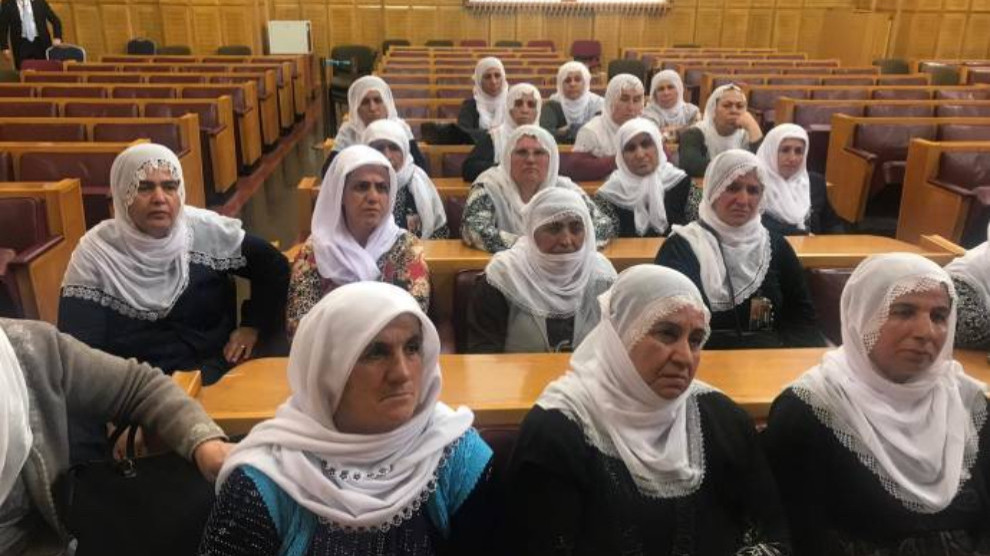 The prisoners' mothers started a sit-in in the Turkish Parliament demanding an audience with the Ministry of Justice. The sit-in started after HDP's weekly group meeting and mothers from Van, Amed and Mardin participated.
Nezahat Teke spoke in the name of the mothers and said they relayed their demand for a meeting to the Ministry and that they are waiting for the response.
Teke said: "Our children won't stop the hunger strike until the isolation in Imrali is broken. 30 people have gone on death fasts. There could be deaths any time now. 8 people have already lost their lives. We can't sit idly by as our children die."
Teke added: "We are mothers, we are here for our children. We won't leave until our demands are met. We relayed our demands, if the Minister of Justice gives us an appointment 3 of us will go and meet him. If he doesn't, we will wait here. This is as far as we could go. Enough. One of my daughters set herself on fire against the isolation, I don't want to lose my son to the hunger strikes. This is my most natural right, as well as the other mothers'."