New racist attack in Afyon targets Kurdish seasonal workers, 7 wounded
Workers who went to Afyon from Diyarbakir and Mardin as seasonal agricultural workers were subjected to a racist attack and called "terrorists" because they spoke Kurdish. 7 people were injured.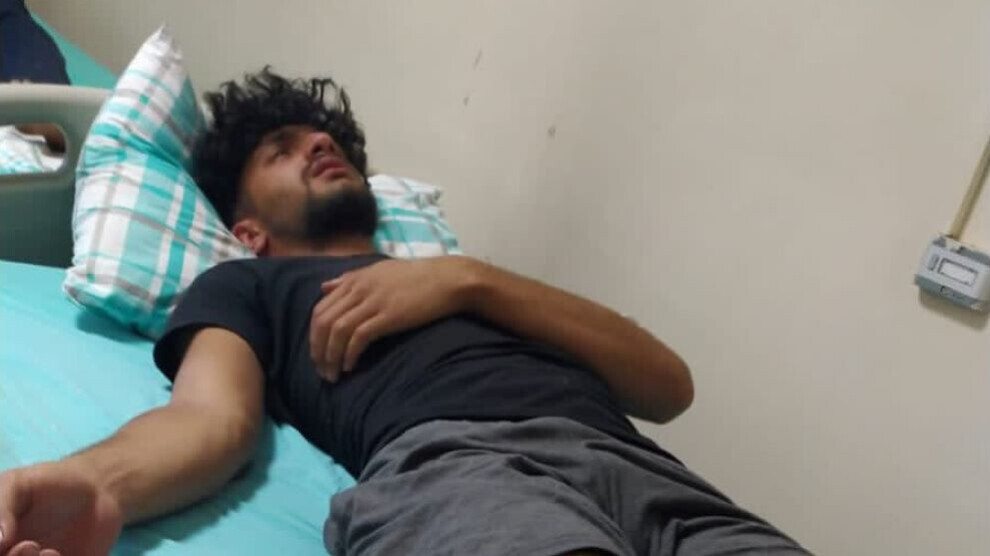 In the town of Sultandağı Derecine in Afyon, racists targeted some seasonal agricultural workers who went to the barbershop. In the attack, 7 people, including 2 women, were injured and had to be taken to the hospital.
Nurullah Aba, the cousin of the victims told Mezopotamya Agency (MA): "One of the workers, Ismail Tan and his cousin Ali Tan, went to the young headman's barber to have a shave. The headman wants them to get in a queue. They queue. However, every newcomer is admitted before them. After 2 hours, they are still not allowed in. The young people also ask why and they are then verbally attacked. "You are terrorists; you speak Kurdish here." The attackers put Ismail Tan, one of the young people, in a car and took him to a forest area. They beat him up and film the violence. We know that Ismail Tan ended up with a broken arm. The situation escalated when Ali Tan informed the families and they went to the barber. Here, 7 people, including 2 women, were injured with sticks. The condition of the injured is not critical."
Aba said that after the incident happened, riot police and gendarmes were sent to Derecine town, where they lived. The families who were attacked would be sent to their hometown of Urfa by the decision of the district governor's office. Stating that they came to Afyon 25 days ago, Aba noted that the reason for their deportation was that the villagers did not want them there.
Stating that the attack was carried out deliberately, Aba said that they were seen as 'terrorists' due to their being Kurds and speaking Kurdish, and therefore they were exposed to the attack. Aba said that they had been exposed to the same treatment for 3-4 days and repeated that the attack was carried out on purpose and in a planned way.
HDP Urfa MP Ayşe Sürücü denounced the racist attack on social media and said that the main reason for the attack was the polarizing language and policy of the government. Sürücü added that the government was responsible for what was done and said she was trying to talk to the Governor of Afyon, but had not been successful.