Over a hundred detained in political extermination campaign in Turkey
In Turkey, over a hundred people have been detained for political reasons in the past few days. House searches took place in Mardin, Hakkari, Amed, Mersin and Kars.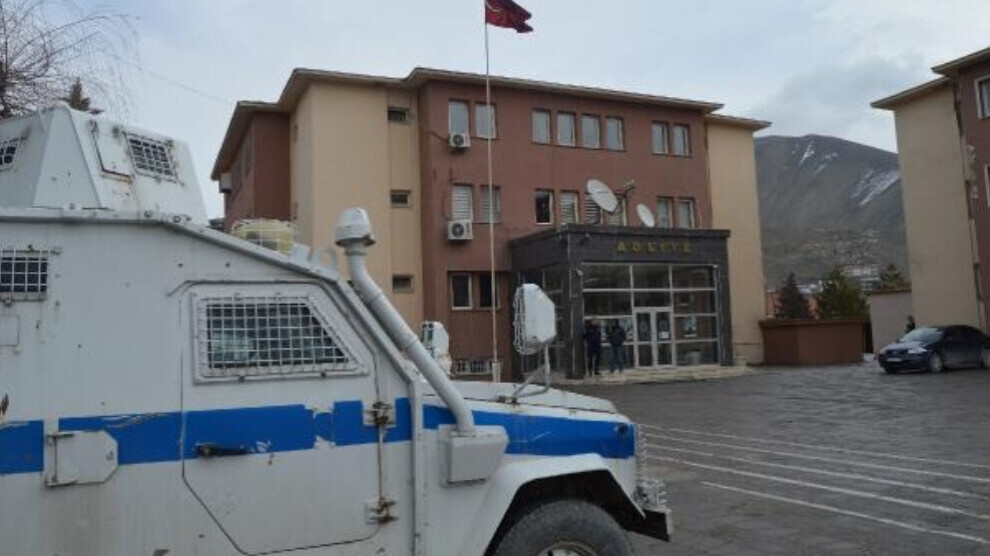 Hundreds of people have been detained for political reasons in Turkey in recent days. Early on Sunday morning, numerous homes in the province of Mardin were searched. The raids took place in the city center and in the districts of Nusaybin and Kızıltepe on the orders of the Mardin chief public prosecutor's office. Six people were taken into custody, including DBP politician Emine Akyüz, the former co-mayor of Kızıltepe, Ismail Asi, and HDP politician Fettah Tekin. While the detainees were taken to Mardin police station, what they are accused of is unknown.
16 DETAINED IN HAKKARİ
At the same time, raids took place in Hakkari province, and the districts of Yüksekova and Şemdinli. Turkish security forces stormed numerous houses and detained 16 people, including three women. Those detained are accused of membership in a terrorist organisation as well as support and propaganda for the PKK.
MASS DETENTIONS IN AMED
On Saturday, numerous flats in Amed (Diyarbakir) were stormed and searched by the police. Thirty people were taken into custody on the basis of an investigation conducted by the Diyarbakir Chief Public Prosecutor's Office and taken to the police anti-terrorism department. The arrests are said to have been made following a denunciation, while the background is unknown.
25 DETAINED IN MERSIN STILL IN CUSTODY
On Friday, 25 people were detained during house searches in the province of Mersin. Those involved are accused of "preparing for action". Ten people are still being held in the gendarmerie command, the other 15 people are in the Mersin police headquarters.
47 PEOPLE RELEASED AFTER SEVERAL DAYS IN CUSTODY
Meanwhile, 47 people have been released after several days of detention in Amed, including the local HDP leader Zeyyat Ceylan and representatives of civil society organisations. The arrests were made on Monday during a protest against the Turkish army's attacks on northern Syria and northern Iraq. At the same time, 52 people were taken into custody during protests in Istanbul. On 25 November, the day for the elimination of violence against women, hundreds of women were violently detained during protests in Turkey.
THREE DETAINED IN KARS
Turkish police detained three men in the province of Kars on Sunday. While the reason for the detentions is not known, the detainees are held in the police department.