Police raid HDP Cizre Provincial building and detain at least 5 people
The HDP Cizre Provincial Organization building was raided this morning. During the raids in which 5 party members were detained, the police also violated the carpets for prayers.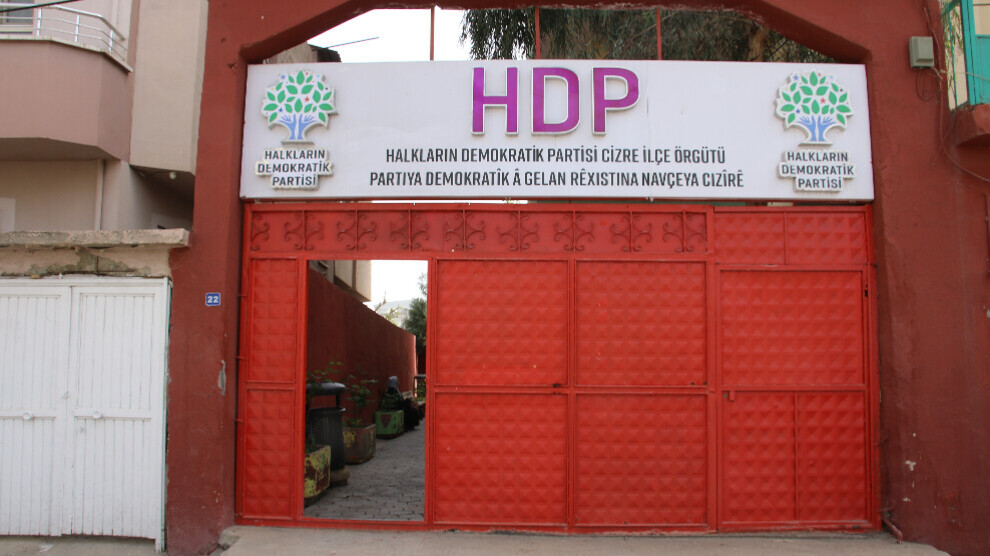 Turkish special operations police raided the building of the Peoples' Democratic Party (HDP) Cizre Provincial Organization in the early hours of the morning.
The police, who broke the doors of the party building, also walked over the carpet for prayers with their boots. After two hours of searches, house raids were carried out in the neighbourhoods of Cudi, Dağkapı, Nur, in the village of Dirsekli and in the Dirsekli residences.
HDP District co-chair Mesut Nart, HDP district executive and 50-year-old mother of Yasemin Çıkmaz, who was murdered in the basements of Cizre, Esmer Çıkmaz, was taken into custody together with Osman Küçük, Maruz Eriş and Şerif Elçioğlu.
It was learned that 5 people were taken to the Provincial Security Directorate.
A press statement will be made in front of the district building regarding the raids.