Political operation in Van and Istanbul, at least 21 detained
17 people were detained in Van city centre and in eight boroughs following house raids this morning. Most of the people detained are DTK and HDP members. Four people detained in Istanbul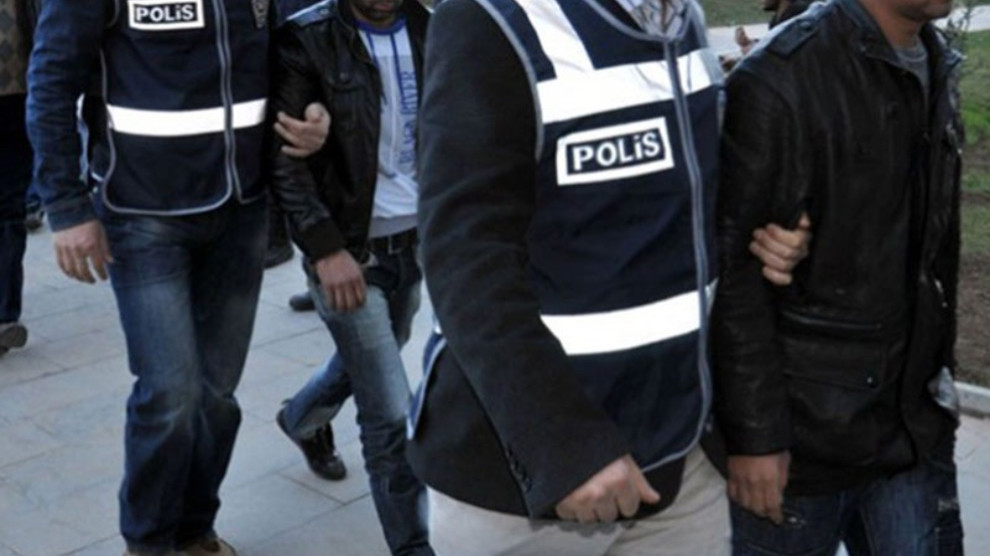 17 people were detained in Van city centre and in eight districts following house raids this morning. Most of the people detained are DTK and HDP members.
The detainees, mostly members of the Democratic Society Congress (DTK) and the Peoples' Democratic Party (HDP), were taken into custody following home raids in the morning in Van city center and eight districts.
Those taken into custody were not told on which ground they were being detained and were taken to anti-terror branch of police directorate.
 
The names of the 17 people taken into custody are as follows: Nesibe Akdag, Fikret Dogan, Mehmet Sait Karabiyik, Fatih Sahin, Hasan Guven, Abdullah Keles, Vahyettin Uca, Ertugrul Korkmaz, Esra Babur, Sefik Ummaz, Dilan Yildiz, Bahattin Yavuz, Seyit Kilic, HDP Özalp Co-chair Burhan Atmaca, Tahsin Akti, Veysi Akti, Muhsin Aladag.
Police operation in Istanbul
Police raided the homes of the Socialist Party of the Oppressed (ESP) executives. During the home raids, ESP Co-Chair Şahin Tümüklü, Istanbul Provincial Chairman Pınar Türk and MYK members Hüseyin İldan and Savaş Başak were taken into custody.