Record prison sentences asked for Kışanak and Tuncel
Amed Municipality co-mayor and DBP co-chair are in prison since 2016.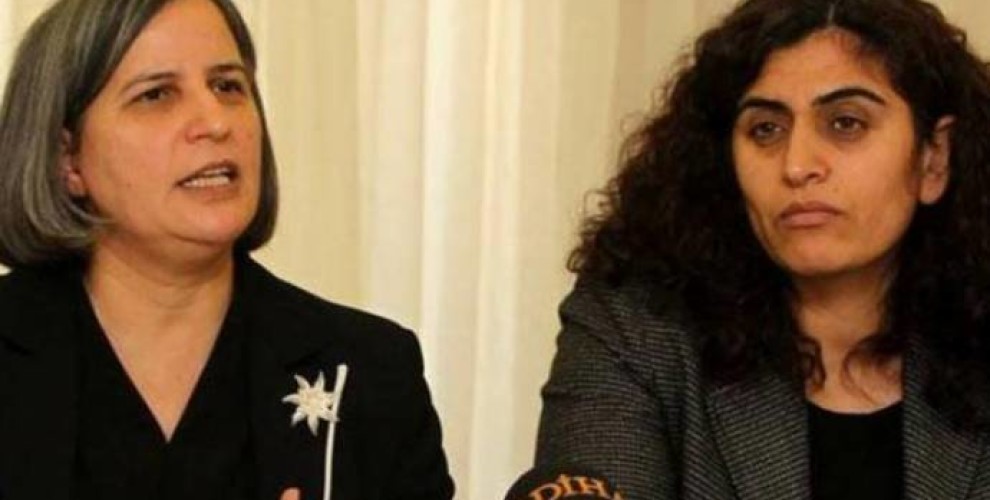 Amed Municipality co-mayor Gültan Kışanak and DBP (Democratic Regions' Party) co-chair Sabahat Tuncel have been in court for the 9th hearing of thier trial. 
The prosecutor asked prison sentences for Kışanak on the ground of "establishing and directing the organisation" and for Tuncel for "membership to the organisation".
Diyarbakir Public Prosecutor Office is in charge of the case against Amed Metropolitan Municipality co-mayor Gültan Kışanak who was detained in October 2016 and DBP co-chair Sebahat Tuncel who was arrested in November 2016, after the AKP appointed a trustee at Diyarbakir Municipality. 
The trial is being held at Malatya Heavy Penal Court No. 1. The Prosecutor asked for 230 years prison sentence for Kışanak and 145 years for Tuncel. The charges allegedly are "establishing and managing an organisation", "participating at non authorised meetings and marches" and "making propaganda for the organisation".
The two Kurdish politicians' lawyers attended the hearing of behalf of their clients. 
The trial was adjourned to 8 October 2018.