PYD celebrates its 18th anniversary in Basel
A celebration was held in Basel for the 18th anniversary of the founding of the PYD.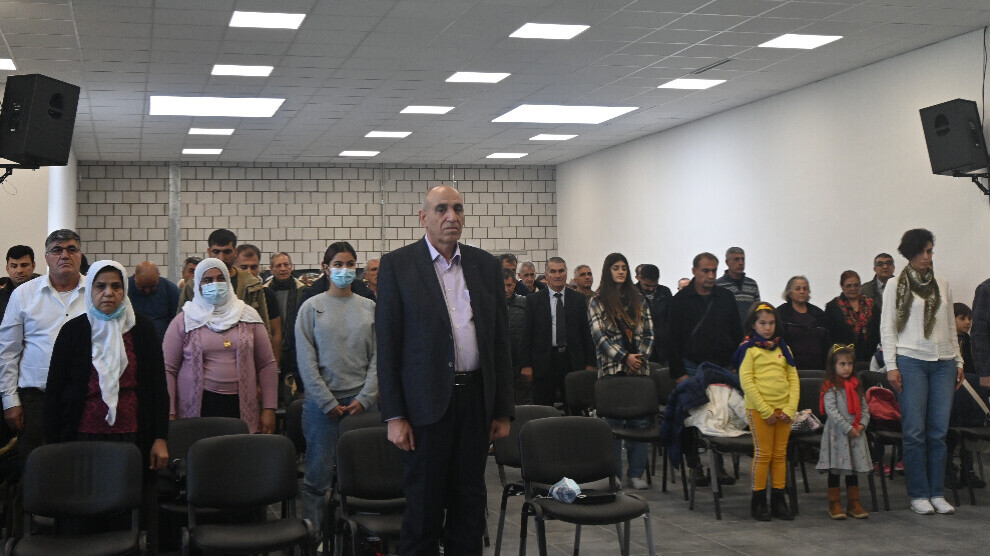 A celebration was held in Basel to mark the 18th founding anniversary of the Democratic Union Party (PYD).
The celebration was held at the Basel Democratic Kurdish Community Center and began with a minute's silence in memory of the martyrs of the Kurdistan Freedom Struggle.
The event hall was decorated with a big banner saying "Happy 18th anniversary to the PYD. A democratic spirit on the basis of ensuring national unity" and photos of Kurdish people's leader Abdullah Öcalan, YPG-YPJ fighters who fell martyrs in the Kurdistan freedom struggle and PYD politicians.
PYD Switzerland representative Hasan Rasûl said that the 18th founding year of the PYD was dedicated to the freedom of Kurdish people's leader Abdullah Öcalan and the martyrs of the Kurdistan freedom struggle.
Kurdish politician Kemal Aktaş attended the celebration and said: "The PYD has proven its power to the whole world by paving the way for important gains and positions for the Kurdish people through 18 years of struggle and resistance."
Aktaş added: "The concept of occupation and total genocide, which the AKP-MHP fascist regime under the leadership of Erdoğan wanted to implement, was turned upside down with the Rojava Revolution. We will continue our struggle against the genocidal attacks carried out against the Rojava Revolution, which was created with the philosophy and ideology of our leadership."
After the speeches, artists Dino, Eli Gevan, Koma Xezex, Kawa Ormiye and Zarife took the stage.