Rahila Gupta: Everyone should defend the Rojava Revolution
Writer and journalist Gupta said: "It is necessary to boycott Turkey, to stop seeing it as a holiday destination, because Turkey wants to eliminate the Rojava Revolution and Rojava's one is a women's revolution."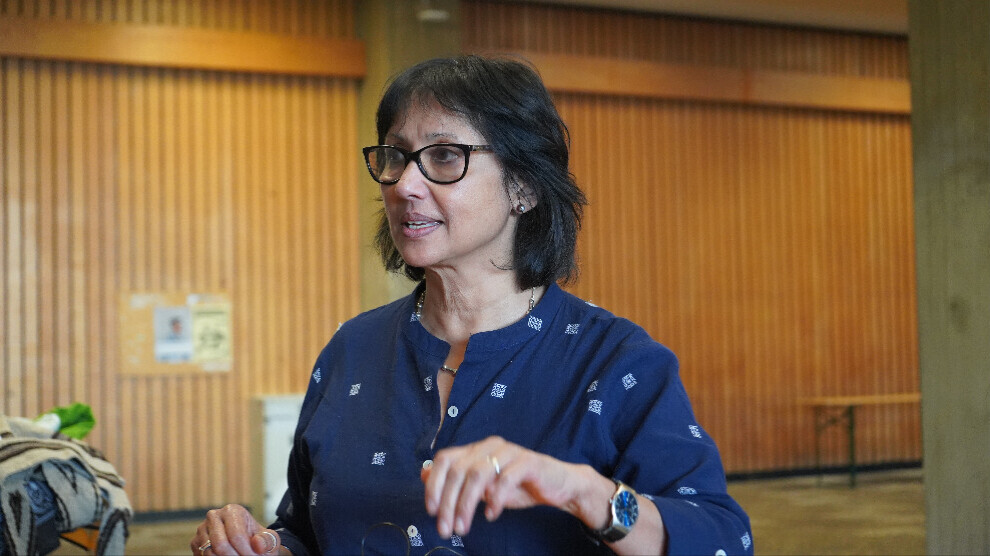 Renowned British writer and journalist Rahila Gupta is also a long-time member of Southall Black Sisters, one of the country's leading black and minority women's organizations. Rahila Gupta, who spearheaded many important campaigns such as domestic violence, rape victims of murder and changes in immigration conditions, and one of the patrons of Peace in Kurdistan spoke about the Turkish state's use of chemical weapons.
Gupta, who was astonished that a country like England with freedom of expression, accepted the claim that the PKK, Öcalan and everyone who supported them should be put on trial under the Turkish state's imposition. She said: "We know how hypocritical Western states can be when it comes to democracy and freedom of expression."
Gupta, one of the moderators of the 2nd International Conference on Women Weaving the Future, in Berlin, also expressed her views on the slogan "Jin jiyan azadi". She said: "These three words reveal the liberation struggle of the women of the world in a very concise way."
Gupta underlined that Erdogan "has presented himself as a peace mediator in the Ukraine war and Europe is looking at Turkey to negotiate with Putin."