Rally in Bielefeld to support people of Maxmur
A rally was held in Bielefeld in solidarity with the people of the Martyr Rûstem Cudi Camp resisting the threat of siege by the Iraqi army.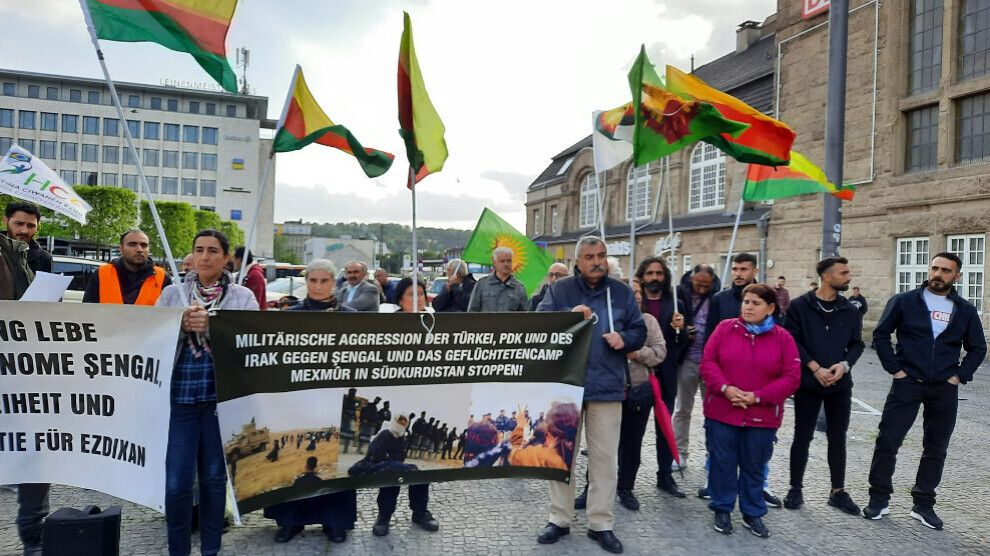 The Democratic Kurdish Community Center in Bielefeld organized a rally on Tuesday evening to protest the Iraqi state's attempt to surround the Martyr Rûstem Cudi Camp in Maxmur.
The crowd gathered in front of Bielefeld Central Train Station and condemned the Iraqi government, calling for the immediate withdrawal of its army.
Serzad Sengalî, who read the press release on behalf of the Community Center, said: "The behavior of the Iraqi government is unacceptable. They must retreat and leave the people of Maxmur alone. We also call on the United Nations to fulfil its duty to the camp which is under its control.