Scandinavia Women's Movement takes over Vigil for Öcalan
This week, members of the Women's Movement in Scandinavia have taken over the Freedom for Öcalan Vigil in Strasbourg.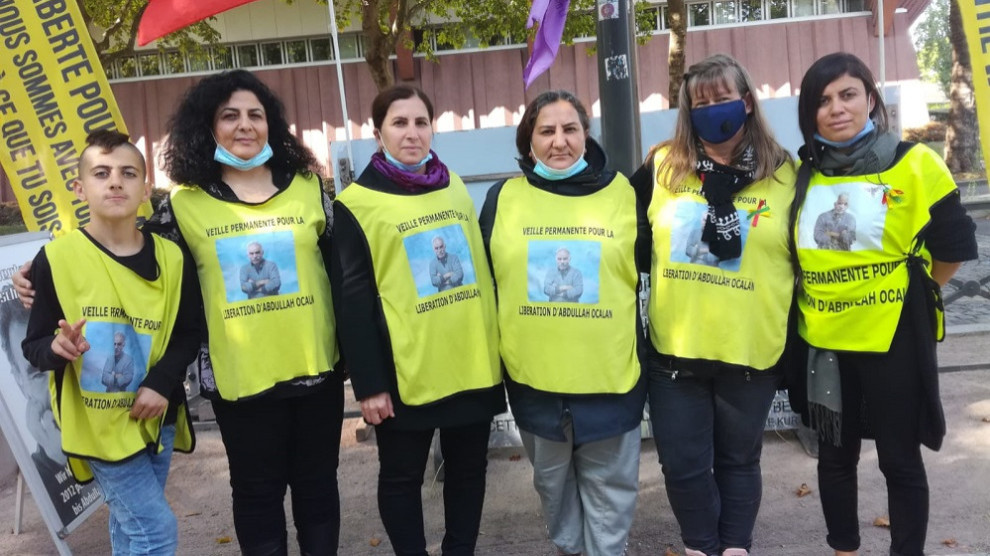 The Freedom for Öcalan Vigil is held in front of the European Council in Strasbourg, for the 431st week. The Kurdish Women's Movement in Scandinavia took over the vigil from artists of TEV-ÇAND.
Cihan Şengali, Menice Yiğit Yıldırım, Firiştha Muhamedi, Lida Weerts and Zeliha Doğan are part of the group of women activists who took over the vigil. With them is a Kurdish boy named Azad Shengali.
The women emphasized that the time for democracy and freedom has come, and committed to the resistance initiative launched by the KCK with the slogan "End isolation, fascism, occupation; Time to ensure freedom".
The statement said: "We, as the Scandinavian Women's Movement, took over the vigil held for our Leader. We believe that the time for freedom and democracy has come. Our request from the Kurdish people is that they no longer accept the captivity of our Leader. Wherever we are in the world, let's turn every area into a place of resistance for the freedom of Leader Apo."
The statement also drew attention to the leading role that women should have in the resistance initiative. "We, as women, should lead this resistance initiative because women see their freedom in the freedom of Leader Apo."
The Freedom for Kurdish people's leader Abdullah Öcalan Vigil has been carried out since 25 June 2012. Women groups have often taken over the vigil in this eight years.