SDF's Abdi: Watching over ISIS prisoners now a 'second priority'
Syrian opposition fighters assigned to guard thousands of ISIS captives are rushing to the border ahead of an expected attack by Turkish forces, a top Kurdish general told NBC News.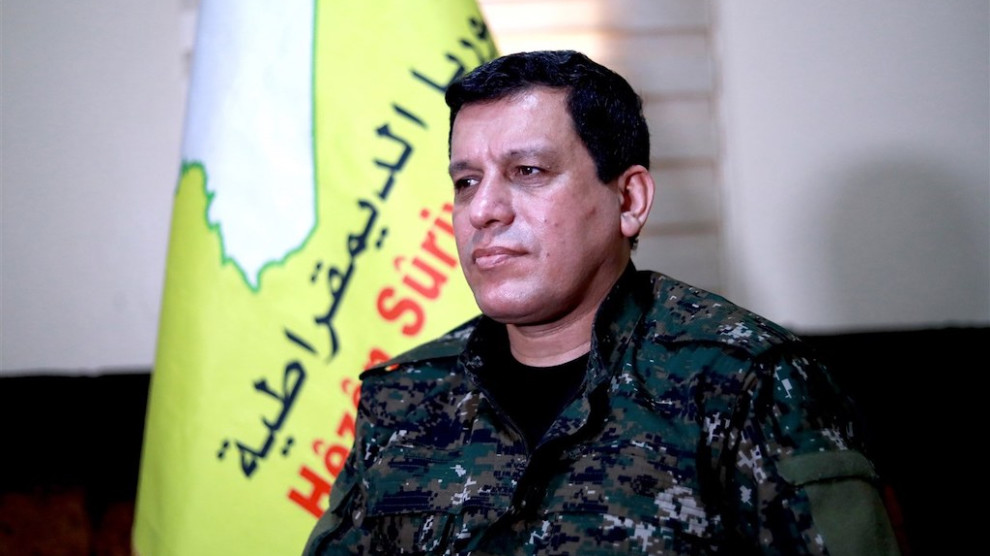 General Mazloum Kobani Abdi, commander of the Syrian Democratic Forces, said watching over the ISIS prisoners locked up in Syria is a "second priority" now that the U.S. has cleared the way for a Turkish assault likely targeting the mostly Kurdish forces along the border.
"This is a very big problem," Mazloum told NBC News. "Nobody has helped in this regard."
The detention centers hold 12,000 suspected terrorists swept up during the U.S.-led campaign against ISIS fighters in the region, according to Mazloum and U.S. officials. Of the 12,000, 2,000 are foreign fighters, and Iraqis and Syrians make up the remaining 10,000, Pentagon officials say.
Mazloum said fighters who were previously tasked with securing the detention facilities are now streaming toward the border in preparation for battle with the Turkish army.
"All their families are located in the border area," said Mazloum, speaking through a translator. "So they are forced to defend their families."
Mazloum spoke to NBC News just hours after the Trump administration announced that Turkey will soon launch its "long-planned operation" in northern Syrian and the U.S. won't intervene.
"Honestly, it makes us disappointed," Mazloum said, adding that the decision hurts Syrian confidence in the U.S. and hurts American credibility.
Mazloum said the decision will surely cost the lives of fighters who had battled alongside American soldiers in vanquishing ISIS.
The Kurdish commander said he's now considering what would have been unthinkable a few years ago: partnering with Syrian leader Bashar Assad to fight the Turkish forces.
"This is one of the options that we have on the table," Mazloum said.
Mazloum said he is worried about the possible Turkish military action, and called on the American people to pressure President Trump to help.
"The people who fought with you against international terrorism, against ISIS, are under risk right now and they are facing a big battle alone," he said.