Senator Cepeda says that no one is above the law, not even Uribe
Colombian Senator Iván Cepeda (Alternative Democratic Pole - ADP-Polo Democrático Alternativo) and his lawyer Reinaldo Villalba welcomed the decision of the Supreme Court of Justice to issue an arrest warrant against former Colombian President Álvaro Urib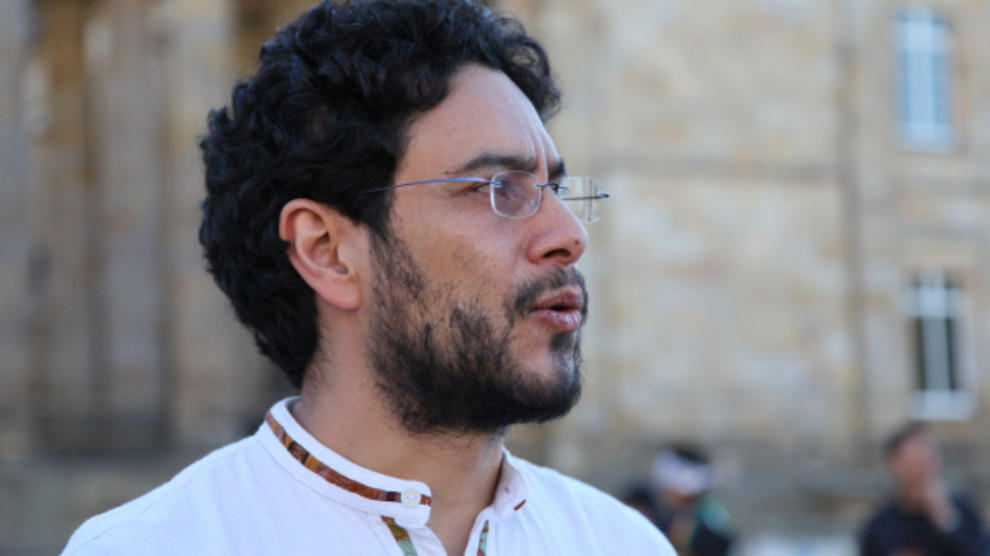 Former Colombian President Álvaro Uribe Vélez is being investigated for witness tampering and procedural fraud.
At a short press conference, lawyer Villalba said this is an important news for the judiciary, and he stressed the independence of the Supreme Court, despite all pressures.
Left-wing Senator Cepeda told ANF underlined the value of the supreme court's decision in helping to consolidate democracy in Colombia and added: "It is a lesson that indicates there are no individuals above the law, regardless of how important they may be."
Cepeda also called for total serenity and to avoid inciting commotion or exacerbating emotions in public opinion.
Cepeda stressed that the home arrest order for Senator Uribe is the beginning of a process in the event of a trial and where, he stressed, "the counterpart has all the resources to guarantee its right to justice."