Socialist People's Party of Denmark supports hunger strikes
Denmark's Socialist People's Party MP Trina Torp and Gladsaxe Deputy Mayor Serdar Benli visited the Kurds on a hunger strike with the demand to end the isolation.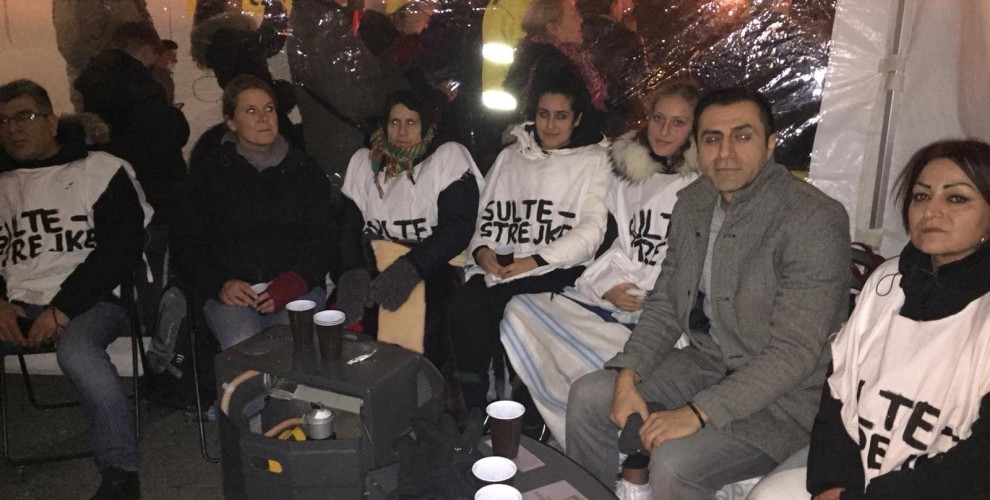 Denmark's Socialist People's Party MP Trina Torp and former MP Serdar Benli visited the Kurdish activists on a hunger strike in Copenhagen, showing solidarity.
Torp said they have observed a significant rise in human rights violations in Turkey and Kurdistan and added that they will support the initiative MPs are planning to show solidarity for Leyla Guven's hunger strike.
Gladsaxe Deputy Mayor and former MP Serdar Benli stressed that they will continue to show solidarity for the Kurdish people in their resistance against pressure and attacks.
Kurds in central Copenhagen are informing the public about their hunger strike in Danish, Kurdish, Arabic and Turkish. They call for support for the hunger strikes demanding an end to the isolation imposed upon Kurdish People's Leader Abdullah Öcalan.
Activists pass out flyers depicting the isolation against Öcalan and the Turkish state attacks, frequently chanting slogans condemning the Turkish state and demanding freedom for Öcalan.