SOHR reports up to 20 mercenary casualties in Russian attack in Afrin countryside
Casualties rise to 20 in attack on al-Hamzah Division headquarters in Afrin countryside.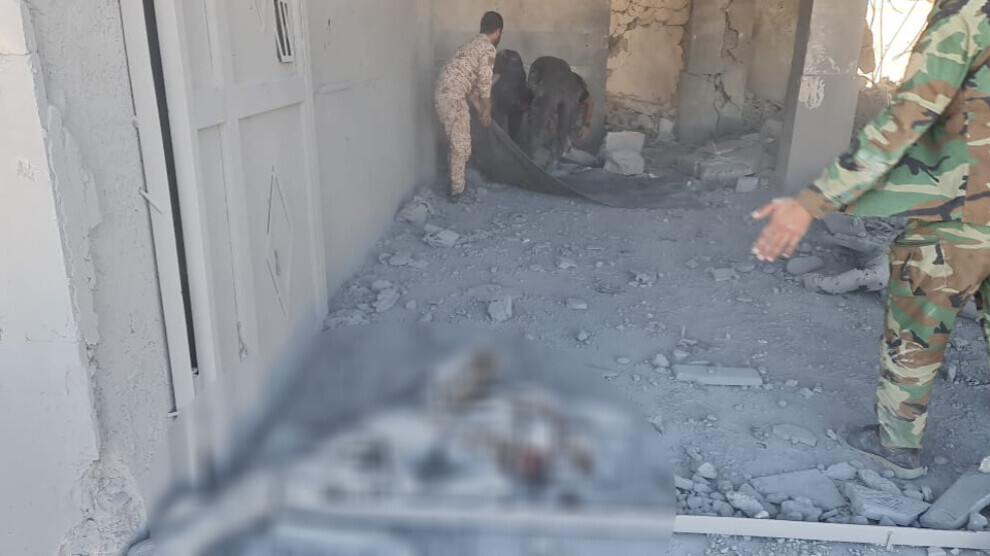 The Syrian Observatory for Human Rights (SOHR) reported 7 dead and 13 wounded among members of al-Hamzah Division after Russian air raids in the countryside of the Turkish-occupied Afrin city.
Accordingly, most of the casualties were caused by a Russian raid that targeted the faction headquarters in Brad village in Jabal al-Ahlam in Afrin city countryside, northeast Aleppo.
According to SOHR, the evacuation of the wounded and dead still continues till the moment, and casualties are expected to rise.
Earlier, SOHR documented death of four members of the Turkish-controlled al-Hamzah Division in Russian air strikes on a military headquarter for the division in Brad village in Jabal al-Ahlam in Afrin city in northwest Aleppo. Also 15 members of the same faction have sustained severe wounds and were transferred to hospital and health centers in Afrin.
SOHR also documented three air attacks by Russian warplanes in the early hours of Sunday on the areas of Baslayha and Jabal al-Ahlam in Shirua in Afrin countryside within the National Army factions and the Turkish forces-controlled areas in light of the Russian escalation on Olive Branch area for the second day in a row.