Solidarity Party of Afghanistan supports Kurdish hunger strikers
Selay Ghaffar demanded freedom for Abdullah Ocalan and political prisoners, saying; "We have to get closer, we have to be one, they are afraid of our unity."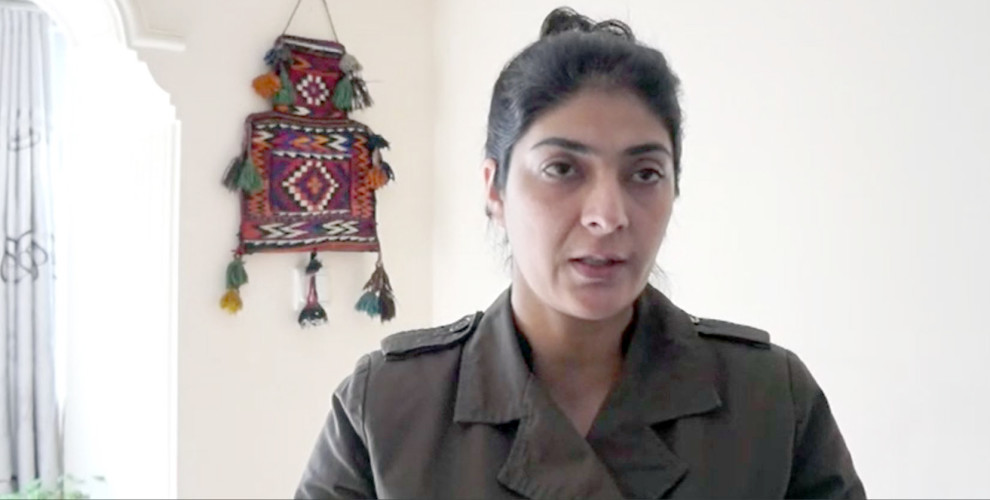 Selay Ghaffar, spokeswoman for the Solidarity Party of Afghanistan, announced in a video of message the support of her party and the Afghan people for the indefinite hunger strike launched by Leyla Guven, the head of the DTK and MP for HDP, and her comrades who are demanding to end the isolation of Abdullah Ocalan.
Selay Ghaffar greeted Leyla Guven and all Kurdish prisoners and said: "Kurdistan's struggle history is full of free women and men who have suffered a lot to establish a fair society, but never gave up to the reactionary forces. The revolutionary movement of Kurdistan was strengthened with the sacrifice of high-ranking women like Sakine Cansiz, Shirin Elemhuli, Arin Mirkan, Leyla Kasım, Fidan Dogan, Leyla Ozcan, Avesta Khabour and hundreds of other warrior women; therefore, no one has the power to destroy them."
"Leyla Guven is the very nature of the people's Cedar Forest, whose second home is prison. But each time after her release from prison, this courageous woman has raised her voice more openly to defend the people of Kurdistan. Once again, comrade Leyla turned the jail into a battleground against the tyrannical and occupying regime of Erdoğan," Ghaffar added.
The Solidarity Party of Afghanistan, representing the Afghan people who similar to the Kurdish people are oppressed and are suffering from barbarism of the fundamentalists, the reactionary forces of the region and the imperialist governments, and losing their loved ones in explosions and suicide bombings every day, continue to declare their support to the people of Kurdistan.
Selay Ghaffar, expressing her demand for the immediate release of Abdullah Ocalan and all the leading Kurdish prisoners, ended her video message with a song from late Khosrow Golshorkhi: "We have to get closer, we have to be one, they are afraid of our unity."