SOS MEDITERRANEE going back at sea
SOS MEDITERRANEE is going back at sea with the Ocean Viking to resume its rescue mission.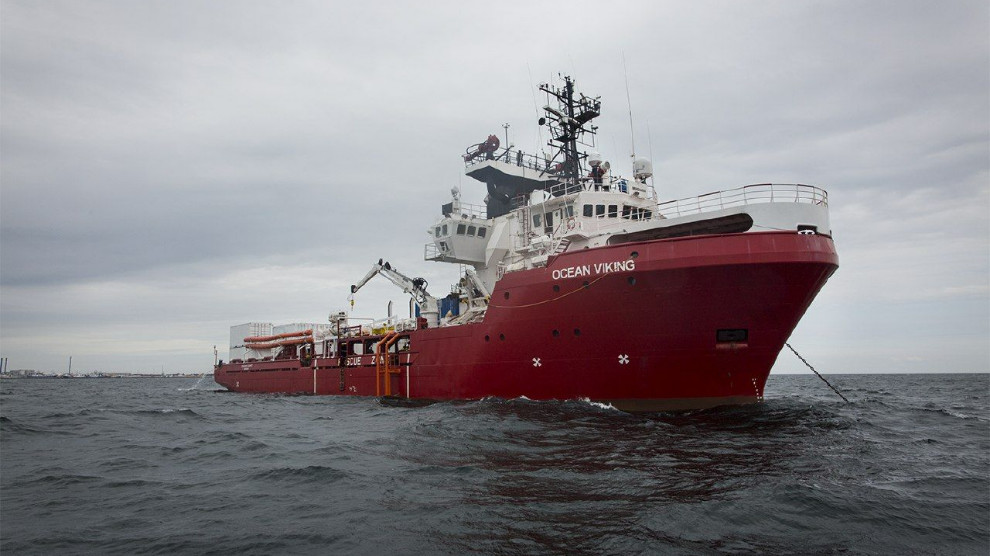 SOS MEDITERRANEE and Médecins Sans Frontières (MSF) are back at sea with a new vessel, the Ocean Viking, to conduct search and rescue activities in the central Mediterranean.
As people are still fleeing Libya on one of the most perilous sea crossings in the world, and with almost no available rescue assets present in the central Mediterranean, it has been an imperative for both SOS MEDITERRANEE and MSF to return at sea following the ending of their operations with the Aquarius in December 2018.
The organisation said: "426 people, of which we are aware of, have died since the beginning of the year in the central Mediterranean in an attempt to escape the escalating conflict in Libya and the deplorable conditions of Libyan detention centres."
Frédéric Penard, SOS MEDITERRANEE's Head of Operations said: "For a year now we have been witnesses of a deterioration in the European Union's response in the evolving human tragedy in the central Mediterranean. EU's mission Sophia took back its naval assets, EU states have further continued a harsh campaign of criminalisation against civil society rescue ships and most importantly, there is still no coordinated, sustainable and shared mechanism of disembarkation in accordance with maritime law."
In the past seven months, SOS MEDITERRANEE teams have been actively looking for a ship that could correspond to their standards of operations. "The Ocean Viking appeared as the best option: the vessel was originally conceived as a rescue vessel and had great potential for SOS MEDITERRANEE and MSF to add all the necessary elements to rescue people in distress, to provide care and to protect survivors when operational at sea", said Penard.
The Ocean Viking is chartered by SOS MEDITERRANEE in partnership with MSF. At the moment, the ship is sailing towards the Mediterranean where she will be operating with a crew of 31 people, including 13 search and rescue team members from SOS MEDITERRANEE, 9 MSF staff and 9 marine crew members.