Swiss left-wing parties support the HDP
Left-wing parties in Switzerland have announced support for the HDP before the June 24 elections in Turkey.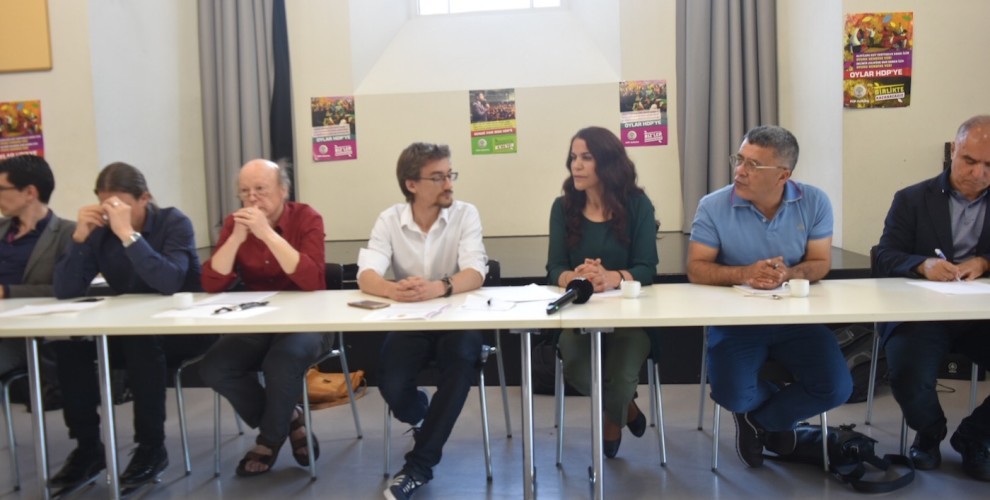 Left-wing parties and HDP representatives came together in a meeting held in Lausanne. Jean Michel Dolivo from Solidarité, Vincent Keller from Labor Party-POP, Illias Panchard from the Greens and Nicolas Rochat from the Socialist party have announced support for the HDP. Left-wing parties also demanded the release of HDP's Presidential Candidate Selahattin Demirtaş.
HDP Siirt MP Besime Konca and HDP Representative for Europe Eyüp Doru attended the meeting.
Konca said, "We are not a classical party. We are a party that defends the freedom of the youth and women. And we face very severe attacks for that. For years, fascism has been imposed upon the people in Turkey."
Konca added: "In these elections, a nationalist understanding came together under the lead of the CHP, and on the other had a fascist alliance was formed between the AKP and the MHP. These left just the oppressed peoples coming together for democracy. We are preparing for the elections with the HDP. In the June 7 elections, HDP started the dismantling of a dictator by overcoming the election threshold, and the only party to do it again in these elections is the HDP."
Swiss representatives of left-wing parties gave speeches in the meeting and issued messages of support for the HDP and Demirtaş.