Switzerland: ISIS should be tried where they committed crimes
​​​​​​​The Swiss Federal Council argued that Swiss national ISIS members should be prosecuted in the countries where they have carried out terrorist activities.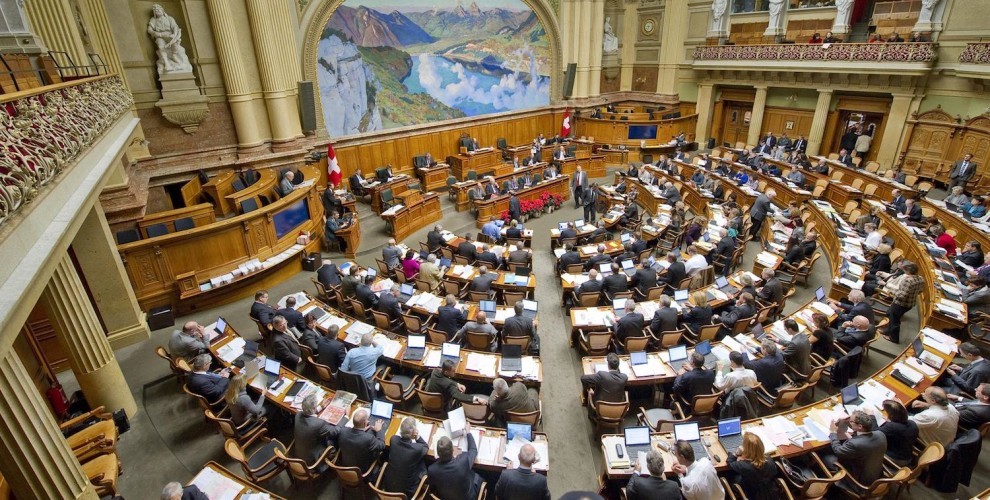 As the Northern Syria and Rojava authorities continued their call for international passport-holder ISIS mercenaries to be tried in their countries of origin or in a special court established in Rojava under the auspices of the UN, the Swiss Federal Council announced its position.
The Swiss Federal Council, which considers the request of the National Parliament, argued that Swiss national ISIS members should be prosecuted in the countries where they have carried out terrorist activities and committed crimes.
Return to be made difficult
Switzerland has two objectives said the Federal Council, primarily "to ensure its own security Switzerland won't allow uncontrolled return of jihadists in the country."
The Federal Council noted that Switzerland would not prohibit the return of mercenaries, but would not spend any resource to allow the return of adults, and will therefore take all operational measures against this uncontrolled return.
Switzerland may take children back
On the other hand, the return of the youngest members of the mercenary families can be thought of as a way to benefit the child, said the Federal Council. This can be done taking into account the agreements of protecting the rights of children in distress.
Support for the establishment of an international court
As to the second objective, the Federal Council said: "ISIS members or jihadists should be tried and sentenced on the territory where they committed a crime, respecting the norms of international law. Switzerland will support the establishment of a special international tribunal for their prosecution in situ."
This decision taken by the Federal Council is parallel to the opinion of Swiss Justice Minister Karin Keller-Sutter, who recently made a statement on the issue.
Kaller-Sutter stated that Swiss citizens in the ranks of ISIS are better to be tried in Syria and Iraq, but it was not mentioned where in Rojava the ISIS members, whose status is still not accepted in the international arena, should be tried.
Sommaruga: We can't leave Rojava alone
Speaking to the Swiss State Television (RTS), Socialist Party MP Carlo Sommaruga pointed out that it was important for the Federal Council to explain its position on the issue, but that attention should be drawn to Rojava.
Thousands of mercenaries are prisoners in Rojava which is being threatened with invasion by Turkey, said Sommaruga. "If the US and the other members of the International Coalition are going to leave the Kurds alone, they are exposing Europe to the arrival of these jihadists. And this should be prevented."
Sommaruga, who argued that there was no comprehensive judicial system established in Rojava, on the other hand, said that mercenaries should not be handed over to the judicial systems of Iraq and Syria.