Syriac priest released from prison
The priest had been arrested last week on terror charges.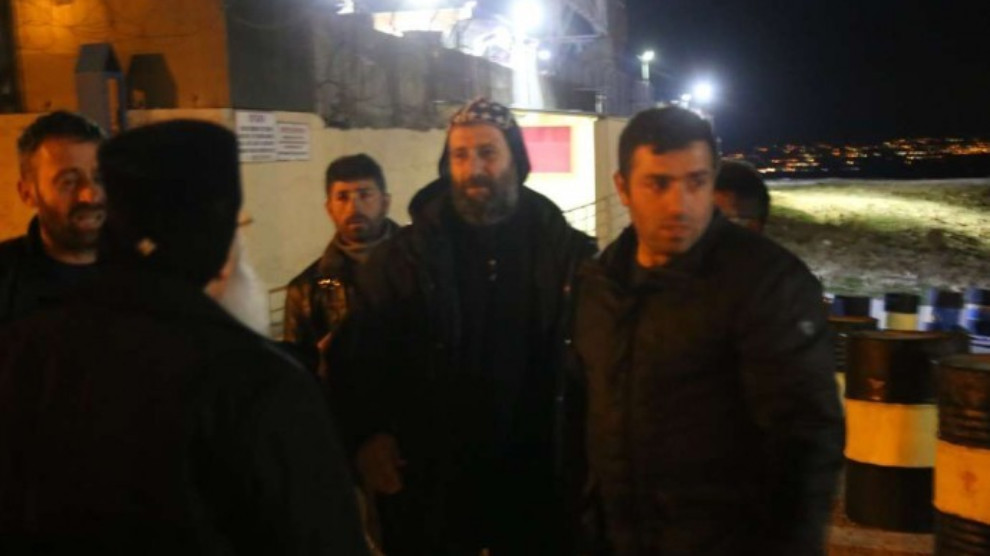 Turkish state forces last week (January 9) raided the Syriac populated rural neighborhoods of Eskihisar (Marînê), Üçköy (Xarabalê) and Üçyol (Sêderîyê) in Mardin's Nusaybin district. 10 people were taken into custody in the operation, including the Church of Saint Jacob (Mor Yakup) priest Sefer (Aho) Beliçe.
After appearing in court, the priest was remanded in custody for allegedly "aiding and abetting the PKK".
The priest has been released from the Mardin E Type Closed Prison after Mardin 2nd Criminal Court of Peace approved the objection filed by his lawyers.
The priest was welcomed by Syriac residents and another priest, Gabriel Akkurt from the Deyrulzafaran Monastery whom he thanked as he went out of the prison.