TEV-DEM calls on Kurdish people to increase the struggle
TEV-DEM said that those who signed the 9 October agreement were responsible for the murder of Merwan Bedel, and called on the Kurdish people to increase the struggle.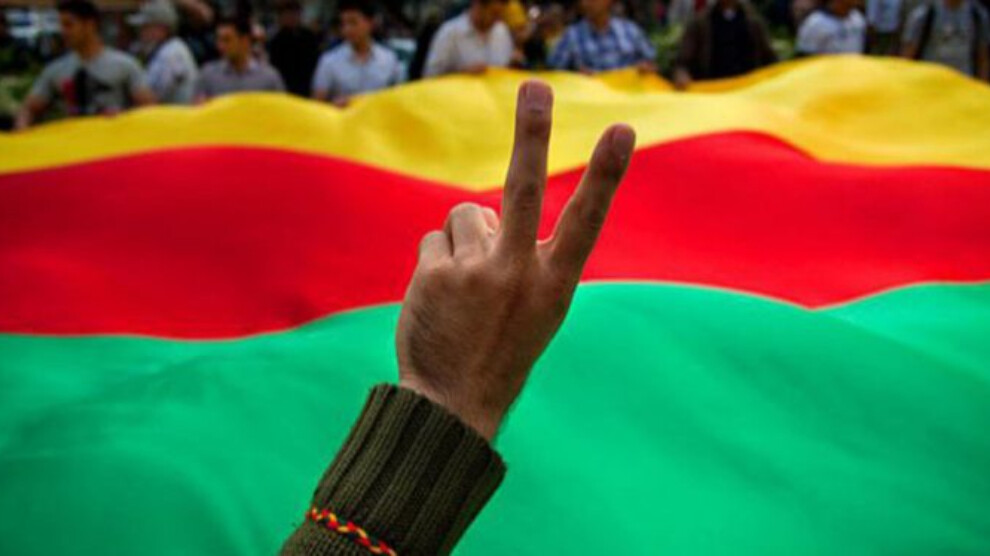 The Democratic Society Movement (TEV-DEM) issued a written statement regarding the Turkish state's attack targeting the vehicle in which Shengal Executive Council Co-chair Merwan Bedel and his children were traveling.
TEV-DEM condemned the attack in which Merwan Bedel fell as a martyr and his children were seriously injured.
The statement said: "The invading and fascist Turkish state did not hold back for a moment from its dirty policies and support for terrorism. It continues its killing of civilians, yesterday in Rojava and today in Shengal. It carried out a terrorist attack against the government of our Yazidi community in Shengal with its drones. In the brutal attack in which Shengal Executive Council Co-Chair Merwan Bedel (Dijwar Feqir) fell as a martyr, his two children were seriously injured. This attack was carried out through agents, traitors and enemies of humanity."
They will not break the will of the Yazidi people
The statement continued: "The terrorist AKP has proven its crimes by expanding the battlefields and is using all means to stand against the will of the people, the Yazidi community and the Kurdish people in general. It constantly targets the commanders of the Yazidi community in Shengal and wounds the children of the Yazidis. This is a planned and dirty policy. The aim is to weaken the will of our society, to empty Shengal, to allow the terrorist ISIS group to return once more. This will prevent Yazidi refugees staying in Bashur Kurdistan camps from returning to Shengal. With these cowardly attacks, the criminal Turkish fascism wants to impose its policies and inhumane power on our Yazidi society and to break the will of the Yazidis. However, their will cannot be broken. Because the Yazidis are bound by their history, culture and values. Despite the 2014 massacre, the Yazidis did not disappear. Today, the Yazidi community is more determined than before and continues to insist on building a free society."
'Let's increase the struggle everywhere'
TEV-DEM ended the statement saying: "We consider the parties that signed the agreement on 9 October 2020 and insisted on breaking the will of the Yazidi community equally responsible for the attack. The international community, which condones the attacks carried out by the invading Turkish state against the will of the Shengal community, should take its responsibility and work to end these brutal Turkish attacks.
We call on the Yazidi and Kurdish communities to increase their struggle everywhere against the dirty politics against the will of the Yazidi community and to unite in a common stance."