The HDP Democracy March arrives in Amed
The Democracy March organised by the HDP which left from Hakkari and Edirne directed to Ankara continues.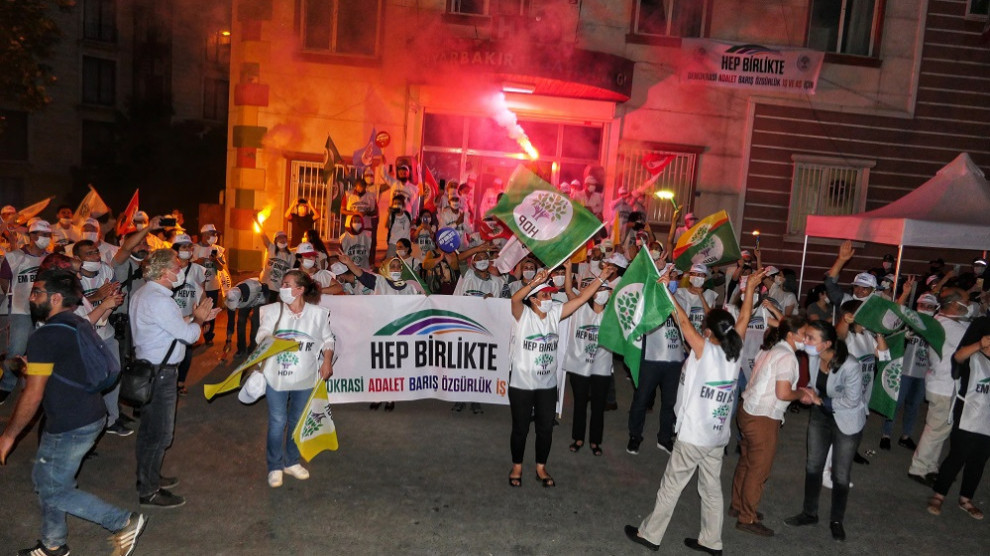 Today after Batman the march arrived in Amed where a large crowd gathered in front of the HDP Amed Province building since the morning.
The HDP delegation toured the city while people welcomed it with enthusiasm..
Democratic Society Congress (DTK) co-chairs Leyla Güven and Berdan Öztürk welcomed the delegation in front of the city building. 
Sedat Şenoğlu, co-spokesperson of the Peoples Democratic Congress (HDK), greeted the people of Amed and sais that they encountered obstacles wherever they went. Sedat emphasized that no pressure and attack can prevent the march. "This march will lead us to hope and victory. - he said - We salute all our party representatives in jail."
DTK co-chair Berdan Öztürk said that this march was important and historical. Berdan condemned the attacks against Maxmur, Shengal and Medya Defense Areas and pointed out that they are attacks against the gains of the Kurdish people.