'The murderous mentality behind Gazi Massacre has not been prosecuted'
Democratic Alevi Associations Headquarters Executive Sevgi Kişin Sazan said that the perpetrators of the Gazi Massacre have gone unpunished and the murderous mentality behind it has not been prosecuted.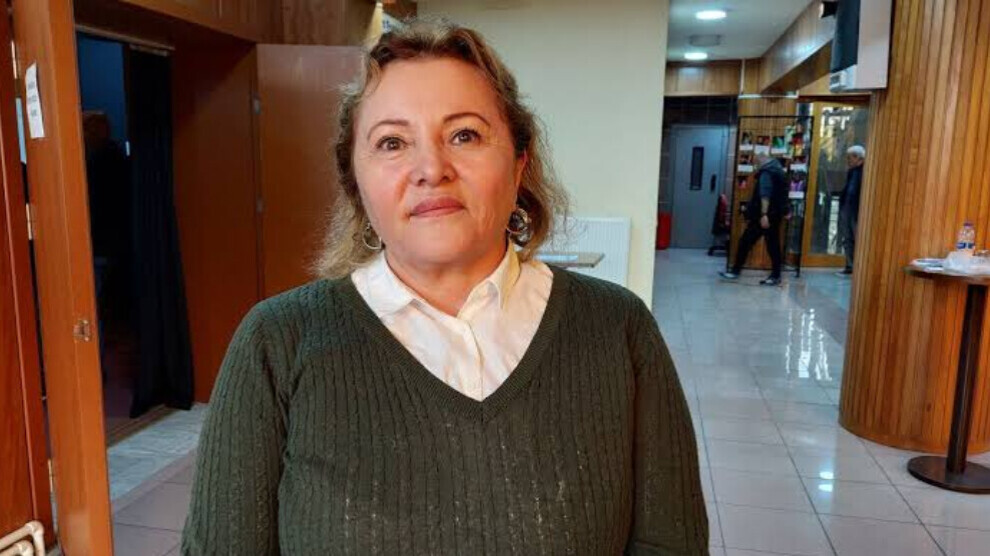 28 years after the massacre of the Alevi community perpetrated from 12 to 15 March 1995 in Istanbul, those responsible for the crime still enjoy impunity.  The mass slaughter targeted the Gazi Neighbourhood, a working-class neighbourhood where mostly the Alevis live. During the four-day unrest, 23 people were killed by state assassins.
Democratic Alevi Associations (DAD) Headquarters Executive Sevgi Kişin Sazan stated that only a few hitmen received penalties following the massacres that targeted the Alevi people and they were rewarded after a short time. She noted that the hostility towards the Alevis and the Kurds remained pervasive.
Sazan spoke to ANF on the 28th anniversary of the Gazi Massacre. Noting that the mentality behind the aggression against Alevis was not new and continued to exist, she said: "We are faced with a president who even dictates how the Alevis should pray and what they should believe in."
A FEW PEOPLE RECEIVED PENALTY
Commenting on the lawsuit process after the massacre, the DAD executive said: "As usual, they tried to let those responsible get by with it only by naming a few shooters. The mastermind that actually carried out the Alevi massacres has never been addressed. Alevi massacres will be perpetuated if the perpetrators are degraded into a few hitmen, 'excited' or 'lunatic' citizens."
RACIST ATTACK ON KURDISH FOOTBALL TEAM
Sazan also spoke about the latest racist attacks against Amedspor and the banners and posters displayed during the Bursaspor - Amedspor football match. She said: "It is not something that three or five fascists would do in a football match on their own. This is popular hostility. This fascist mentality is what creates animosity against Alevis in the Gazi neighbourhood and against Kurdish football players in Bursa. States and leaders who do not believe in democracy maintain their power through intimidation based on monist and fascist ideas.
ALEVIS SHOULD INCREASE THEIR ORGANIZATION
Sazan stressed that the government did not provide aid to Alevi settlements even during the last earthquakes. She concluded: "The earthquakes showed that Alevis should further increase their organization. Everyone saw how important the Cemevis (Alevi place of worship) could be during a disaster. The Cemevis opened their doors fully to those affected by the earthquakes. The Alevis, Sunnis and Christians were taken care of without any discrimination. People confidently delivered aid to Cemevis believing that it would be delivered to those affected without any problems."