Trustee in Ipekyolu demolishes historical Van houses
The trustee appointed to the HDP-run Ipekyolu Municipality is demolishing the historical Van Houses in Van saying they are "abandoned buildings".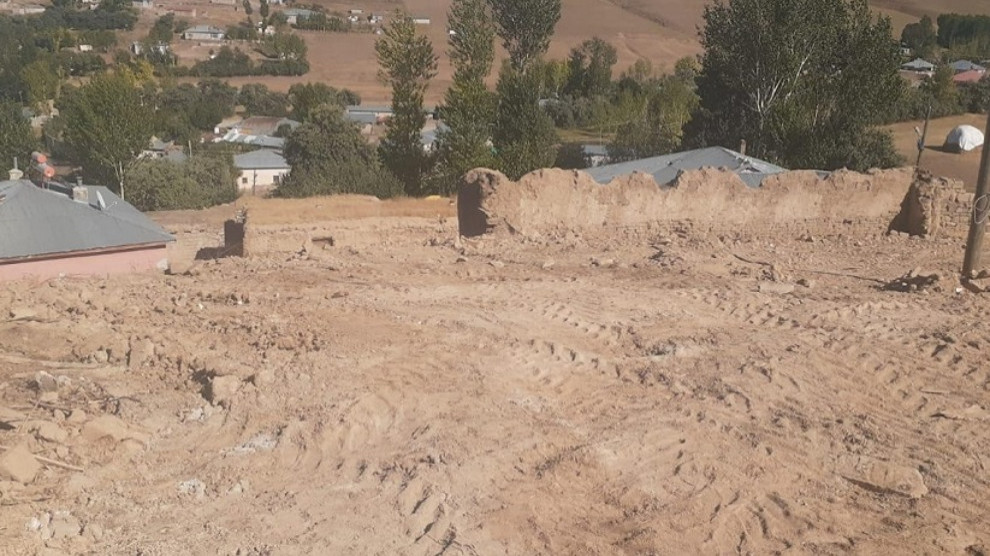 On 9 November 2019, a trustee was appointed to Ipekyolu Municipality, the largest district of Van in terms of population.
After the appointment of trustees to the once HDP-run Ipekyolu Municipality, many people were dismissed from their work. Services to the public were stopped.
The Ipekyolu Municipality was known for its services when it was governed by the HDP. Under the State-appointed trustee, services in agriculture and animal husbandry, have been disrupted. They were, during the HDP government, very successful as was the infrastructure and superstructure work.
Ipekyolu district, the central district of Van, is also a very rich region in terms of historical buildings. There were few historical Van houses.
Van houses, built with traditional mud bricks and wood, have one or two floors and few rooms. Another feature of Van houses is that they are warm in winter and cool in summer. This is because the walls are thick.
These houses don't suffer from humidity. Old Van houses were mostly to be found in the Old Van City, which is surrounded by walls on three sides, south of the historical Van Castle. With the demolition of the old Van City, all the houses in this area were also demolished. Historical Van houses, with their history of hundreds or even thousands of years, suffer the wrath of the trustees.
It is stated that the historical houses, most of which were demolished by the trustee because considered as "abandoned structures", will be transformed into income areas and replaced by high buildings. A citizen who did not want to be named for security reasons said that there were dozens of historical houses in the neighbourhood before. Noting that high buildings are now being built where once stood these houses, the citizen said that these structures should have been taken under protection, and not demolished.