Turkey raises minimum wage in face of inflation
The monthly minimum wage has been raised in Turkey. Despite a roughly 30 per cent increase, the amount is not enough to feed a family of four.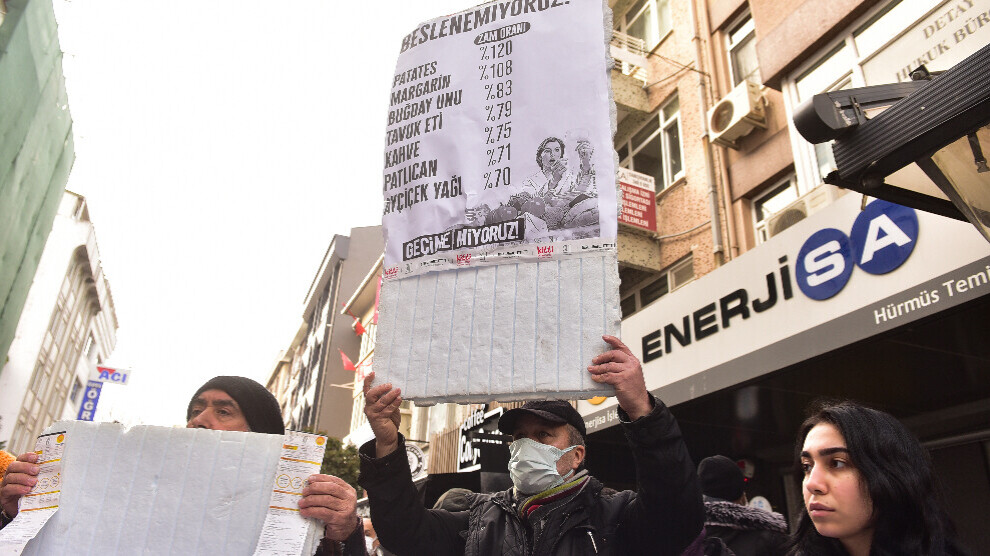 In the face of massive inflation, Turkey has raised the monthly minimum wage by around 30 per cent. It will rise to 5500 liras net (about 316 euros) per month, Turkish President Recep Tayyip Erdoğan said in Istanbul on Friday. It is the second increase in a year. Normally, the minimum wage is only adjusted once a year.
Turkey is in a deep economic crisis. The official inflation rate is more than 70 percent, but the opposition assumes that the actual inflation is more than twice as high as the government's figures. Food prices in particular have risen sharply in recent months.
Erdoğan blames global price fluctuations, among other things, for the price increases at home and rejects criticism that his government has failed to fight inflation effectively. Left-wing parties and organisations criticise that the minimum wage is a joke and that the price development has long since grown into so-called hyperinflation. Hyperinflation occurs when inflation gallops away and can no longer be stopped except with a credible currency reform. The economic consequences are disastrous; broad sections of the population are impoverished.
Minimum wage not enough for a family of four
According to the unions' umbrella organisation Türk-Iş, the amount needed to support a family of four was 6,391 liras in June, almost 900 liras more than the minimum wage. The poverty line for a four-person household was thus 20,818 lira (currently around 1,200 euros) in June. This means that the household had to earn more than twice as much to make ends meet than in June last year.
ENAG: Inflation rate at 160 per cent
The Inflation Research Group (ENAG) announced at the beginning of June that the annual inflation rate in Turkey had risen by 160 per cent. According to the consumer price index, prices rose by 5.46 per cent in the month of May alone. This represented a general price increase of 160.76 per cent compared to the same month last year. But even these figures only partially reflect the extent. The regime-controlled Statistical Authority of Turkey (TÜIK) sparked massive protests in early June when it spread the false report that the inflation rate was only 73 per cent.