Turkish Interior Minister contradicts himself on Amed blast
Turkish Interior Minister Süleyman Soylu contradicted his yesterday's remarks on the blast at police headquarters in Amed, which he said had occurred during vehicle repair. Today, he said "They dug a tunnel under the ground and planted explosives".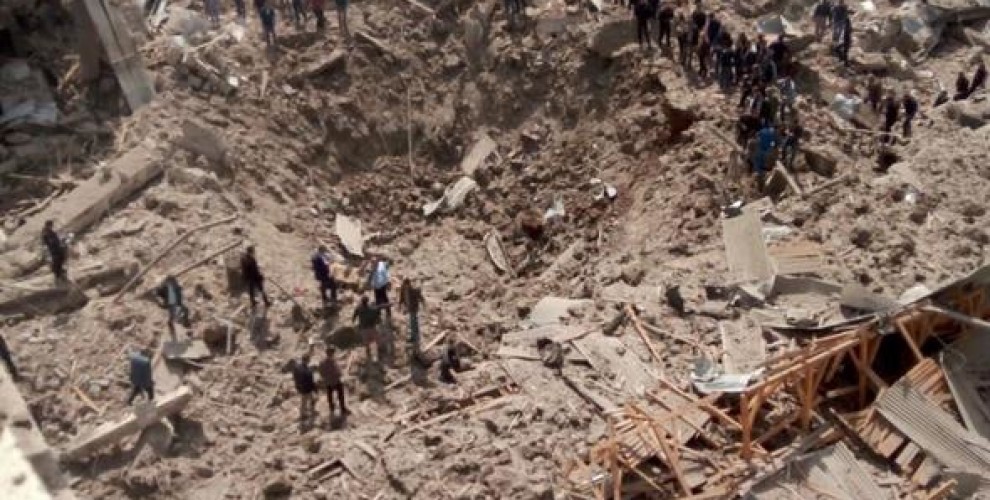 Turkish Interior Minister Süleyman Soylu has made a new statement on yesterday's blast in Amed which hit the building of Riot Police Branch Directorate and Anti-Terror Department in Amed's central Bağlar district. The building was leveled to the ground as result of the blast.
The Minister who argued yesterday that :"There is no interference from outside, the blast took place during vehicle repair", said the following on a TV programme today: "We first considered the possibility that some things could have been placed in the compound through an employee. However, they carried out the attack through a tunnel dug from outside. We conduct a search around our police departments once a month. It appears that they dug a tunnel in a very short period and placed explosives under the ground."
Soylu added that Diyarbakır Governorate will also make a statement on the incident.
Yesterday's statement by the minister included: "One person is trapped under the debris and one other is critically injured. There are some others slightly injured."