Two people sent to prison in Hakkari, one is 84
84-year-old Ismail Önal and 50-year-old Fatma Sevmiş, who were taken into custody during the political genocide operations in Hakkari, were remanded in custody.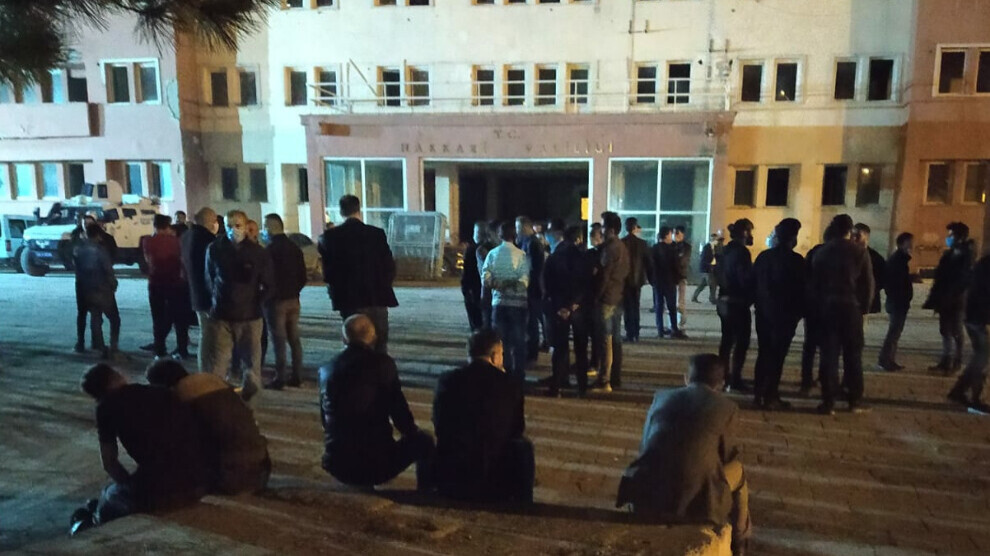 On 14 October, 18 people, including 5 people with disability, were taken into custody after house raids in the Hakkari and the village of Cevizli in Çukurca. They transferred to the prosecutor's office on Saturday after completing procedures at the Gendarmerie Provincial Command.
The Prosecutor's Office referred 16 people to the Criminal Judge of Peace demanding their release under judicial control, while demanding arrest for 84-year-old İsmail Önal and 50-year-old Fatma Sevmiş.
Judicial control and the prohibition to go abroad were imposed on 16 people. Önal and Sevmiş, on the other hand, were sent to prison with the allegation of "helping an illegal organization".
After the verdict, 50-year-old Fatma Sevmiş felt ill and fainted. While Sevmiş was taken to hospital by ambulance, 84-year-old Ismail Önal was sent to prison.