UK announces coordinated sanctions on the Iranian regime on the anniversary of Jina Amini's death
The Foreign Secretary of the UK has commended the bravery of Iranian women a year on from Mahsa Amini's death and announced coordinated sanctions on the regime.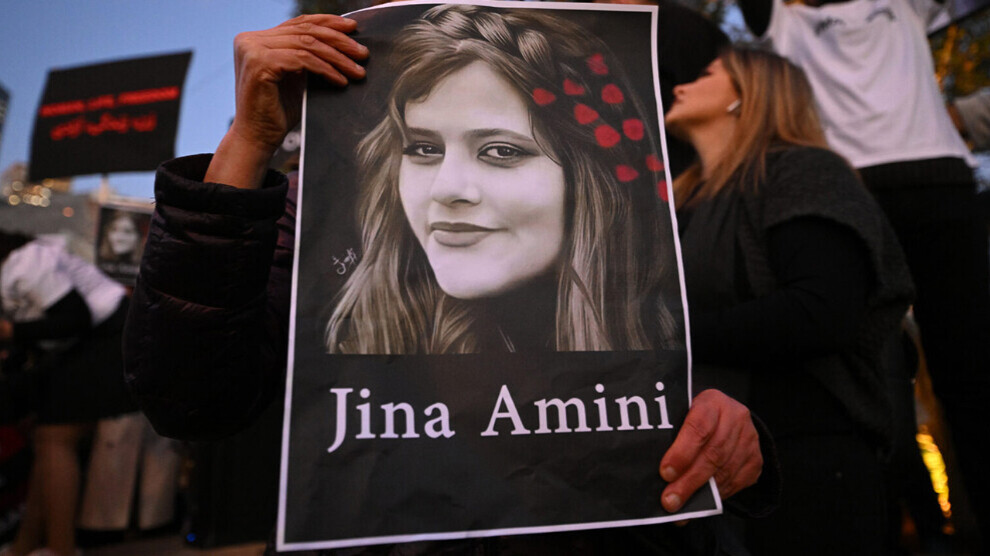 Marking the anniversary of the killing of Kurdish woman Jina Mahsa Amini in the custody of the so-called morality police on 16 September, 2022, the UK Foreign Secretary commended the bravery of the Iranian people, underlining the UK's commitment to standing with the Iranian people as they call for fundamental rights.
The UK's Foreign, Commonwealth and Development Office (FCDO) announced coordinated sanctions on Iranian officials to mark the anniversary.
According to a statement released on Friday, the UK's sanctions focus on senior Iranian decision makers responsible for drafting and implementing Iran's mandatory hijab legislation.
Foreign Secretary James Cleverly said: "A year on from Mahsa Amini's tragic death at the hands of Iran's Morality Police, I commend the bravery of Iranian women as they continue to fight for fundamental freedoms. Today's sanctions on those responsible for Iran's oppressive laws send a clear message that the UK and our partners will continue to stand with Iranian women and call out the repression it is inflicting on its own people."
Today's sanctions include:
Mohammad Mehdi Esmaili - Minister of Culture and Islamic Guidance.
Mohammad Hashemi - Deputy Minister of Culture and Islamic Guidance.
Alireza Zakani - Mayor of Tehran.
Saeed Montazer Al-Mahdi - Iranian Police Spokesman.
The UK has imposed sanctions on more than 350 Iranian officials and entities, including the Prosecutor General and the IRGC in its entirety, and announced its intention to create a new sanctions regime earlier this year to target decision makers in Iran for hostile activities in the UK and around the world. The UK has previously sanctioned the Supreme Council of the Cultural Revolution, responsible for women's dress codes in Iran.
Since Mahsa Amini's death, the Iranian regime has been increasingly isolated by the international community, and faced growing sanctions' pressure in response to serious human rights violations against its own people, and the supply of UAV related technology to Russia for use in Ukraine. In December 2022, Iran was removed from the UN Commission on the Status of Women.
The UK has also today sanctioned Arvan Cloud, an internet cloud service provider which is responsible for providing technology used to repress the Iranian people. Arvan Cloud is a key partner of Iran's Information and Communications Technology Ministry and is supporting the development of a countrywide intranet that is being used to disconnect the Iranian people from the global internet.