Ukranian president Zelensky wins elections
Preliminary results in Ukraine's parliamentary election hint President Volodymyr Zelensky's Servant of the People party will be big winner as Ukrainians endorse his reform agenda.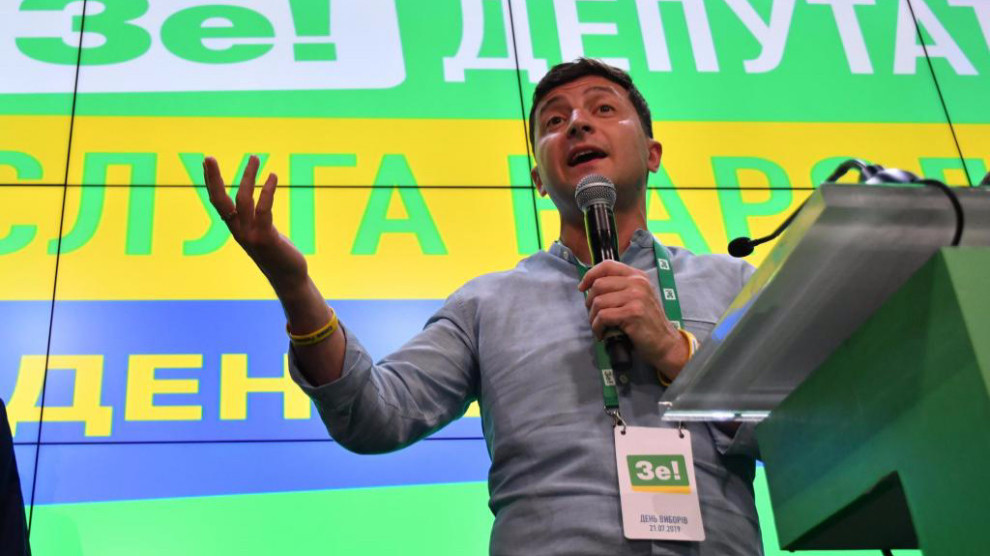 The Central Election Commission (CEC) said the ruling party had secured 42.35% of the votes after almost a half had been counted on Monday.
This was followed far behind by the pro-Russian party Opposition Platform for Life, which secured 12.8%, and former Ukrainian president Petro Poroshenko's party, European Solidarity, with 8.7%.
But the early distant lead for the Servant of the People party, which is led by Dmytro Razumkov, was somewhat overshadowed by reports of poor voter turnout.
The turnout was registered at 49.9%, which was the lowest ever in the history of Ukraine's parliamentary elections, and was the first time it dipped below 50%.