UN: DAESH buried up to 12,000 bodies in 200 mass graves in Iraq
A report by the UN detailed the mass graves discovered in Iraq in the 2014-2017 period when DAESH ruled wide areas of the country.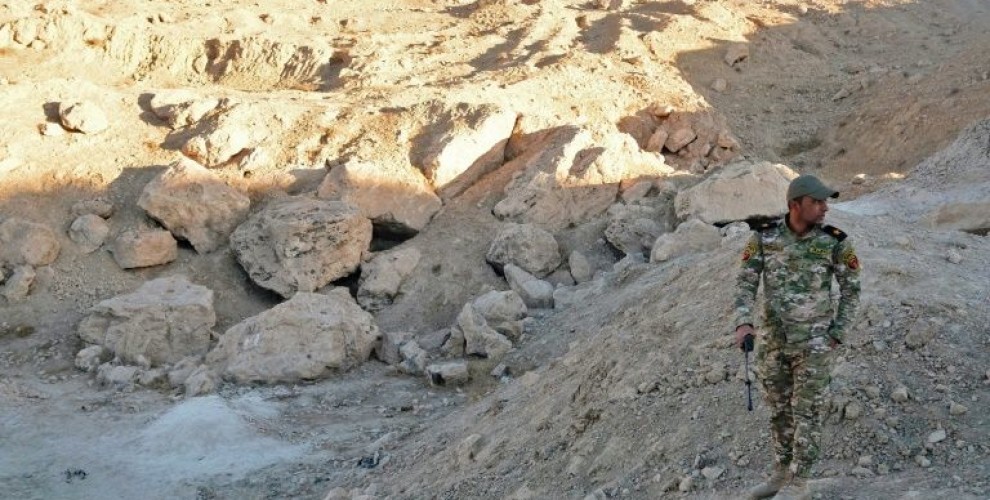 In a research carried out by the United Nations for the human rights office in Iraq, it was highlighted that close to 200 mass graves containing some 12,000 bodies were discovered in the area controlled by DAESH between 2014-2017.
The UN said there is the possibility of more mass graves.
The UN Human Rights Office, which issued a report on the issue, called on the Iraqi government to mantain the mass graves as they were in order to allow relatives to have at least some of their questions answered.
The mass graves were discovered in the cities of Niniva, Kirkuk and Saladin. In addition, 28 mass graves were found in the city of Anbar and information on 1,258 bodies were shared.
A few bodies were found in some of the mass graves, while in others hundreds of bodies had been buried. The report also stressed the possibility that the bodies of Iraqi police and soldiers could have been buried in a mass grave south of Mosul.
The report also stated that mass graves should be preserved and that investigation on the bodies should be carried out according to the rule.
The report also said that corpses and remains can be removed from the mass graves to undergo tests providing elements for a  proper investigation which could lead to the identification of the responsible of these crimes.
DAESH mercenaries have systematically violated human rights for three years, the report said, noting that these violations could reach the dimension of war crimes against humanity and genocide.
UN High Commissioner for Human Rights, Michelle Bachelet said: "The crimes of DAESH are not published in the press, but the trauma of families and victims remains as vivid as it was. There is no information about the fate of thousands of men, women and children".
The UN's special representative in Iraq, Jan Kubis said: "Learning the causes and ways of so many deaths will help families to cope with their loss".
The report also confirmed that the difficulties for families of missing people in applying for information about the fate of their loved ones is a big problem.