Unknown man threatens HDP in Elazığ: "Slaughter Kurds"
An unnamed man came to the HDP headquarters in Elazığ and threatened those present to "slaughter Kurds".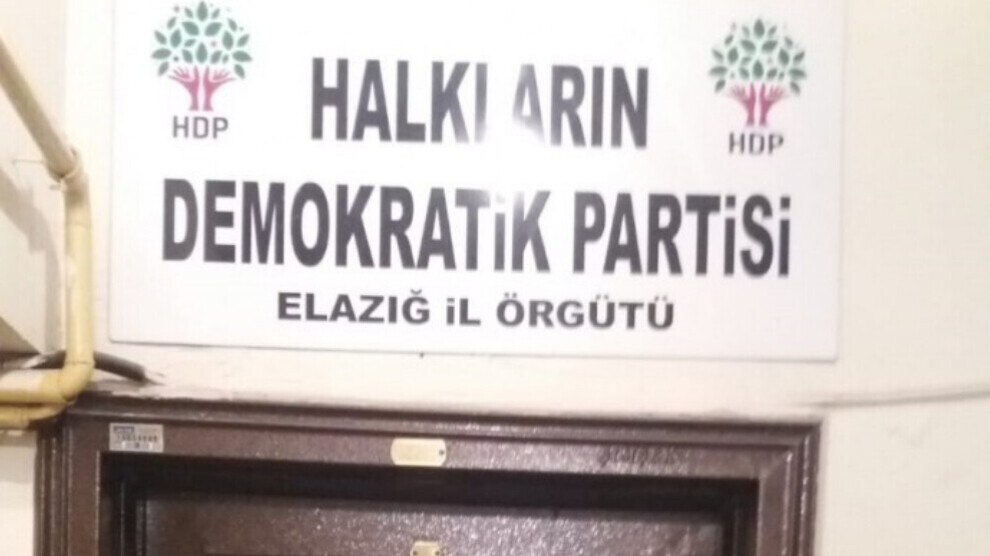 An unknown man came to the provincial association of the HDP in Elazığ today and threatened the members of the board who were present. According to Ahmet Cirit, chairman of the provincial association, the man, who is not known by name and is about thirty years old, said, "I will slaughter those who have come from Central Asia, the Kurds. I am Zaza and I know what you have done."
The man was expelled from the premises, according to Cirit, and HDP members called the police. "The police came and took a protocol. Other than that, nothing has been done. We filed a complaint. Before that, we had made sure that he could not do any harm. Recently, attacks on our party have intensified and we will take protective measures," said Ahmet Cirit.
An inflammatory atmosphere
Aggression against HDP members and local party headquarters in Turkey has been occurring almost daily for some time. On Thursday, the apartment of an Alevi HDP member in Istanbul was marked with a red cross, and a day earlier there was an armed attack on the HDP headquarters in Marmaris. Since no one was on the premises at the time, there was only damage to property. In June, HDP member Deniz Poyraz was murdered by a Turkish fascist in Izmir.
HDP vice faction leader Saruhan Oluç blamed the government on Wednesday, saying, "I would like to emphasize once again that the government's hate speech and actions against the HDP create the atmosphere for such attacks. As long as the ruling coalition continues its agitation, it will be politically responsible for any further attacks."
RELATED NEWS: