US to send 20,000 troops to Europe for NATO exercises
The United States military will deploy 20,000 troops to Europe for the largest military exercises on the continent since before the end of the Cold War.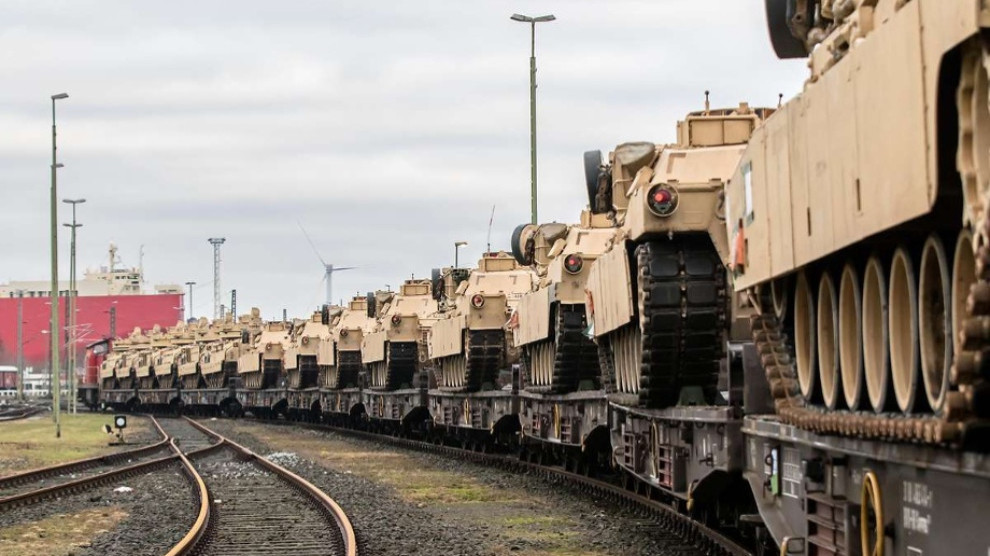 The United States military will deploy the 20,000 troops to Europe to take part in the NATO exercise "Defender Europe 20" which will take place from April to May involving 18 countries across 10 countries, including Germany, Poland, Latvia, Lithuania, Estonia and Georgia.
The military shipment will begin in February with the deployment of 1100 panzer and 8600 military vehicles. The center of both the shipment and the exercise will be Germany. For this purpose, not only the roads and railways in Germany, but also the airways will be used by the US military.
German Defense Minister Secretary Peter Tauber said that airports in Berlin, Frankfurt, Hamburg, Munich and Nuremberg will be used for the shipment of US troops. US military equipment will be sent to Europe by ship, for which the ports of Antwerpen, Vlissingen and Bremerhaven will be used.
US Major General Barre Seguin had said before that the exercises will be centered in Germany and will reportedly test NATO's ability to move troops across the Atlantic into Belgium and the Netherlands before maneuvering them through Germany and Poland. 
The maneuvers parallel the "Return of Forces to Germany," or "REFORGER" practice operations of the 1980s.
The US troops being deployed will join with the forces stationed throughout Europe and military forces from 18 other NATO allies, adding up to a total of 37,000 troops participating in the military exercise.
U.S. European Command said the "Defender Europe 20" exercise from April to May 2020 will support NATO objectives "to build readiness within the alliance and deter potential adversaries."
The military training is reportedly meant to rehearse a military response to Russian aggression, such as its 2014 annexation of the Crimean region of Ukraine.
NATO has already deployed battalions into Poland and the Baltics as a deterrent to potential Russian offensives.