Visit to the grave of French internationalist in Marseille
In Marseille a joint visit to the grave of Farid Medjahed took place. The French internationalist was martryed as a YPG fighter in Rojava in 2018.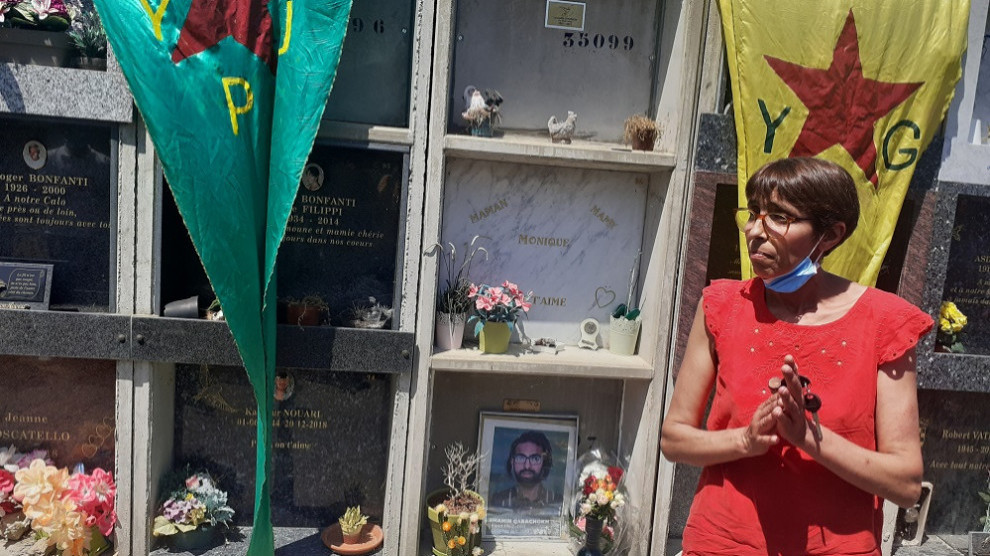 Kurds together with relatives visited the grave of Farid Medjahed (Nom de Guerre: Şahin Qereçox) in Marseille. The French internationalist was a YPG fighter and died on 6 October 2018 in the Operation Cizîre Storm in the fight against the ISIS in the East Syrian region of Deir ez-Zor.
A minute's silence was observed at the grave for all revolutionary martyrs. Afterwards Farid Medjahed's mother gave a short speech. The visit ended with the jointly shouted slogan "Şehîd namirin" (Martyrs are immortal).
The YPG had announced the death of the French internationalist in 2018, saying: "On October 6, fierce fighting between our units and the ISIS Jihadists took place in the villages near the town of Hajin. French internationalist Şahin Qereçox (Farid Medjahed) was martyred in a heroic battle. Our fighter Şahin, in the short time he spent in Rojava, attached great importance to the unity of the peoples and the fight for the values of humanity. Until his death he fulfilled the tasks assigned to him responsibly. With his attitude he became an example for the internationalist friends."